Concentrate Review: Bruce Banner Distillate by Starstillate
BRUCE BANNER STARSTILLATE
The Bruce Banner Distillate Syringe from Starstillage is good for refilling vape cartridges and dabbing right out of the dispenser!
Lineage/Genetics: OG Kush x Strawberry Diesel
Original Breeder: Dark Horse Genetics
Bruce Banner Distillate Review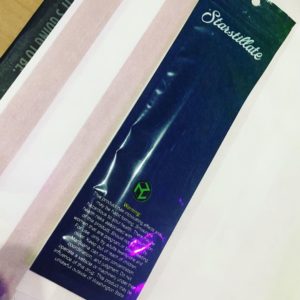 Bruce Banner is a hybrid leaning more on the side of sativa for those who like Hybrids. I made a video of me refilling a vape cart. with this distillate further back on my page. Check it out!
STRAIN: BRUCE BANNER
AMOUNT: 1 Gram
FLAVOR: SOUR
EFFECTS: BALANCED HYBRID Good for Hiking.
CONSISTENCY: DISTILLATE
EXTRACTION METHOD: DISTILLATE
PESTICIDES:
PRODUCER/PROCESSOR: STARSTILLATE, BOTANIMAX
FOLLOW:
.
.
.
.
.
#i502 #420Society #Starstillate #Weedstagram #WeedPorn #LegalCannabis #Legalizeit #RecreationalMarijuana #710society #cannabiscommunity #710 #Brucebanner #Kush #Cannabis #industrialHemp #Terpenes #Cannabinoids #THC #seattledabbers
Advertisements