Strain Review: Sherbert from Trulieve
hybrid- Sherbert
Lineage/Genetics: GSC x Pink Panties
Original Breeder: SHERBINSKIS
Grower: TruFlower
Dispensary: Trulieve
Trulieve Sherbert Strain Review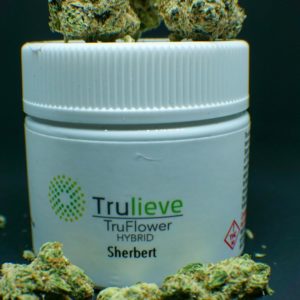 Thc/CBD
Recommended time of use: I would recommend this strain more towards the late afternoon, if you don't really have anything else to do for the rest of the day and are just trying to mellow out.
Head: I like how even though this is a hybrid you can feel the awareness of the sativa within this strain. as it does not fully get you into your head to where you don't socialize.
Body: I like how this strain calmed my spasms, it took a little longer than other strains, yet the effects were extremely pleasant.
Creativity/talkative: I would give this an in-between, as it did not make me extremely talkative or creative like sativa, but it also did not make me sleepy and hungry like an indica.
Hunger: Not much hunger from this strain, but I did get extremely cotton mouth. so multiple water bottles recommended when medicating with this strain. .
.
.
.
.
#dank #maryjane #highlife #stoned #growyourown #hemp #terps #highsociety #medicalpatients #legalweedlife #weedstagram #medicalmarijuana #indica #high #cannabiscommunity #marijuana #organic #sativa #life #dabs #kush #hightimes #ganja #edibles #smokeweedeveryday #cbd #cbdoil #420 #cannabisculture #smoke