Strain Review: Bubba Kush by GrowHealthy
Some #bubbakush from @fl_growhealthy to put my thoughts at ease, and early afternoon spasms at rest. How often do you medicate to treat your condition to be able to live a "normal life"?
Lineage/Genetics: OG Kush x Northern Lights
Original Breeder: Unknown (Los Angeles)
Grower: GrowHealthy
Processor: GrowHealthy
Dispensary: GrowHealthy
GrowHealthy Bubba Kush Strain Review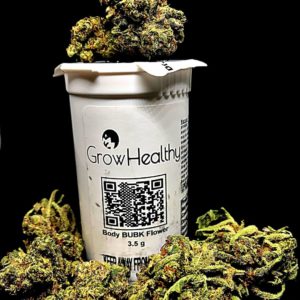 Thc: 12.04%
Condition: insomnia, pain, anxiety
Recommended time of use: I would recommend this strain in the late night, as this strain really put me on my ass to say the least. I was really caught off guard
Head: My eyes felt it minutes after ingestion, as my eyelids began to get very very heavy!
Body: My body was fully relaxed and my RLS was at ease, allowing me to get a descent nights rests, and when having RLS getting a goodnights sleep is very rare
Creativity/talkative: I was not talkative, nor very creative after medicating, as all I wanted to do was to sleep and get comfy in my bed.
Hunger: I actually got really really hungry with this strain, and it hit me out of nowhere, it was more of like a "I wonder if I'm hungry…. Holy shhh Im starving" moments xD .
.
.
.
.
.
.
.
.
#medicalcannabis #medicalcannabiscommunity #MedicalCannabisOil #medicalcannabispatient #MedicalCannabisPatients #medicalcannabisthehealingpowerofknowledge #reviewer #reviewers #reviewerlife #reviewerperks #reviewersofinstagram #ReviewersLife #marijuana #marihuana #ganja #pot #hemp #dope #weed #skunk #smoke #mary_jane #stoner #hippie #toke #spliff
Advertisements