Concentrate Review: Strainz 1:1 Balance Tincture
**Product Review** 🤩
1:1 Tincture from @strainzinc
100mg THC:100mg CBD
Strainz 1:1 Tincture Review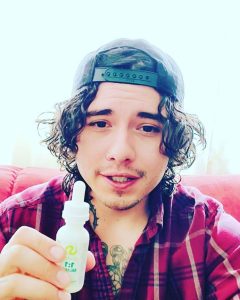 Watch the video clips for the full review!
😋Taste:5/5, I love that it didn't have the normal oily aftertaste
✊Effectiveness: 5/5 I noticed the high start to manifest about 20 minutes in, and it came on a little stronger than I had anticipated, which is not bad considering the blend of CBD to calm any agitation.
💰Price: 3/5 I received this as a sample since I work in the industry, however, I've seen these on the shelves for a hefty price between $30-$50, so I'd definitely consider this as more of a treat for yourself (like a bottle of wine) or if you truly needed this product. Otherwise, there are similar products on the market that do almost the same thing, but for cheaper.
🤷‍♂️ 👨‍🔬Process: 4/5, it's CO2 extracted, and while I do prefer the more solvent less methods, CO2 is a pretty clean extraction method compared to others
Let me know if you guys liked the videos and would like to see more of them! I enjoyed doing it, just a little awkward the first couple times! Drop questions and opinions in the comments! 👇🌿💨
Editor's note: Use code STAYATHOME to get free shipping from Strainz!
#weedreviews #cannabiscommunity #420 #cbdmovement #marijuanamovement #weed #pot #kush #themoreyouknow #stoned #stonernation #weednation #weedscience #weedstagram #learningisfun #knowledgeispower
#blunts #dabs #weedporn #weedpics #learn #facts #cbdlife #thc #stayhigh
Alejandro Perez is the owner of CannaQuestions, an educational community for cannabis consumers. Find his page on Instagram @cannaquestions, or visit the official website cannaquestionsofficial.com!
Advertisements