Strain Review: Harlequin GDP 1:1 from Trulieve
The Harlequin GDP 1:1 Flower is one of the few strains that can get me to rush over to Trulieve.
Lineage/Genetics: Harlequin x Granddaddy Purple
Indica or Sativa: Indica dominant Hybrid
Original Breeder: Unknown
Grower: TruFlower
Dispensary: Trulieve
Harlequin GDP 1:1 Strain Review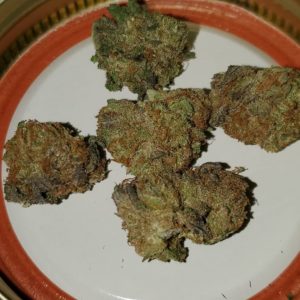 I love it in small amounts in the morning. I love mixing it with other strains and using it before or after high THC flower. While we all know CBD and THC work together I also feel like CBD in your system makes terpenes more effective as well. I could literally feel the 2% myrcene in some RISE bud after this 1 to 1 flower.
This batch was 10% CBD and 8% THC. It was the first time that I have seen this strain in minis.
#trulieveflorida #trulievefl #harlequingdp #floridammj #cannabisreviews #cannabisheals #1to1 #cbdflowers #cbdlife #cbdsmoke #flmmj
Advertisements