Concentrate Review: Tallymon Live Hash Rosin by New Rose Farms
New Rose Farms has been growing for nearly 20 years, starting back when he was a teenager living in Vermont. His first grow was one plant (AK-47) under a T-5 shop light in his childhood bedroom. From there he started growing in closets wherever he was at on his journey out to the west coast. Once he got to Portland, he upgraded to growing in the basement of whatever house he was renting at the time.
After many close calls with property management, law enforcement and thieves, New Rose decided to get together with some friends and rent a warehouse space. This space was turned into a larger scale grow and a solventless hash lab. It was at this time, before recreational cannabis and mass appeal of solventless products, that he began working with his long time friend, Pua Extractions, to wash crops for numerous medical collectives and farmers. During their time together, they were able to gradually build their reputation for solventless water hash in and around the state of Oregon.
Today he runs a single source solventless hash operation along side his wife, Heavens to Betsy, who closes the loop with her artisanal edible company, Mouse House Edibles.
Lineage/Genetics: ((Banana OG x Dosido) x Papaya)
Grower/Processor: New Rose Farms
Tallymon Live Hash Rosin Review
This New Rose Farms Tallymon, aka Tally Man ((Banana OG x Dosido) x Papaya) live hash rosin had an obnoxiously loud sweet candy and tropical fruit aroma with floral and gas notes 🍬🥭🍌🌸⛽ The rosin itself was presented as a beautifully cold cured badder 😻 I did notice a few specs of dust/debris though that were especially apparent when looking at it with my macro lens 🕵️ The texture was perfection, making it exceptionally easy to work with.
The flavor translated very well from the aroma, coating my mouth in strong tropical fruit candy terps 😋 The floral gas notes came through on the back end and the badder was exceptionally smooth to dab with absolutely no harshness to note 👌🏼
The effects were exceedingly potent 🤯 giving me an instant head change that was pretty stupefying. I also got a nice "headband" feeling and the effects were lovely for my body, providing excellent full body relaxation and calming my stomach 🤗
Overall I loved this Tallymon hash rosin from New Rose Farms 🔥🔥🔥 The profile was robust, complex, and unique, the dab was very smooth, and the effects were exceptionally potent. Besides the specs of dust in my gram, this rosin badder was perfect and was one of my favorite products that I've had from New Rose to date 🙌🏼
Honest Reviews 🕵️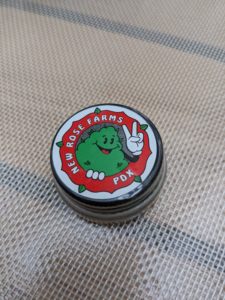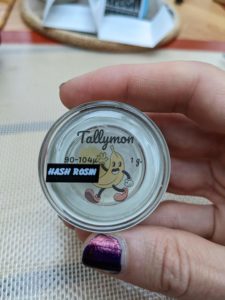 —————————————-
Do not operate a vehicle or machinery under the influence of this drug
For use only by adults twenty-one years of age and older
Keep out of the reach of children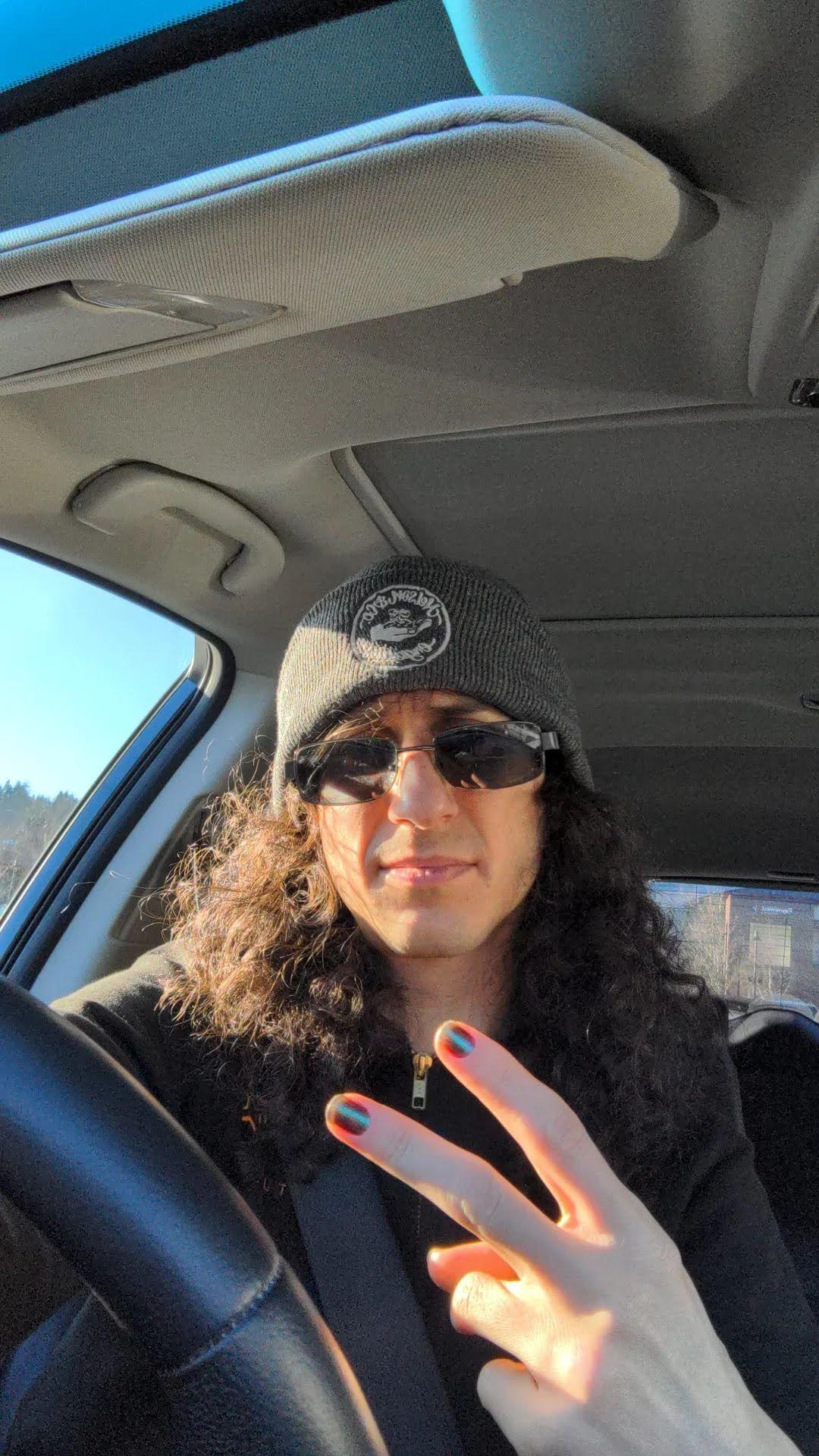 Find more of @thesophisticateddabber's work at thesophisticateddabber.blogspot.com
Advertisements