Drinkable Review: Spiced Cider Syrup by Mouse House Edibles
Mouse House Edibles/New Rose Farms
Spiced Cider Syrup Review
This Mouse House Edibles Spiced Cider Syrup is yet another amazing drinkable concoction from Heavens 2 Betsy 🙌🏼 Infused with New Rose Farms Tropicana hash rosin, this syrup makes the perfect hot apple cider to enjoy during this rainy fall season 😊 Just combine 8 ounces of boiling water with one bottle of syrup, in your favorite mug, and it's ready to enjoy 😋
The syrup smelled fantastic when I opened the lid and started to pour into the boiling water. A quick stir and I had myself an absolutely delicious infused hot apple cider 🍎🍏♨️ The taste was sweet, spiced, and tart, and I could barely taste the rosin in it. It was so good it was gone before I knew it!
The effects were potent and fast acting, as is typical with Mouse House syrups 😊 The high was very relaxing with great full body effects 🤗 I also found I was smiling and giggling to myself at one point 😂
Overall I loved this latest syrup from Mouse House Edibles 🔥 The idea to infuse a concentrated cider is brilliant and a perfect fall syrup flavor 🙌🏼 I've been drinking fresh apple cider in the fall since I was a kid and this was some seriously good cider 💯 Add to that, the potent effects from the Tropicana hash rosin and you have the perfect drinkable for the season 🍂
Honest Reviews 🕵️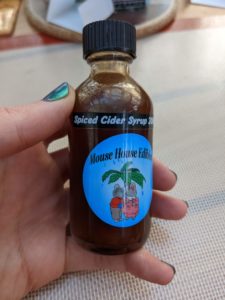 —————————————-
Do not operate a vehicle or machinery under the influence of this drug
For use only by adults twenty-one years of age and older
Keep out of the reach of children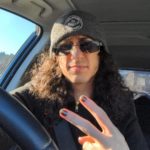 Hi! My name is Ryan and I do honest product reviews for the Oregon cannabis industry under the brand The Sophisticated Dabber. I've doing doing product reviews in Oregon for the last few years now and I have been a cannabis consumer/patient in Oregon for almost 19 years. I run a blog on IG @thesophisticateddabber and also make dab tools with hand turned wooden handles @sophisticateddabtools . Hope you enjoy my reviews!
Advertisements