Strain Review: Bacio 41 by Greasy Couture
Bacio 41
Lineage/Genetics/Parents – (Sunset Sherbert x Thin Mint Cookies)
The Brand / Grow by – Greasy Couture @greasycouture
Cut by – Connected California @connected.california
The Bred by – SHERBINSKIS @sherbinski415
Media – Veganic
Terpene Profile: Beta Caryophyllene Dominant
Greasy Couture Bacio 41 Cannabis Cultivar (Strain) Review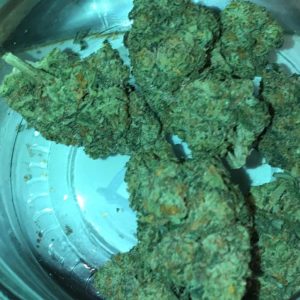 The Visual Appeal –
The Cannabis era in 2022 is all about presentation . Came in a cookies jars type jars with his logo on it .
The Appearance -This strain has buds that grow in an array of colors, from light green to purple . Great structure
The Aroma – Sweet , hazelnut, burn rubber ,
Taste – . Sweet , hazelnut, gassy
The ash resin ring / ash color – ✅
The Effects – Chill , Semi heavy eyes , Relaxing
The Smoke Ability – harsh or smooth (smooth)
Lung Expansion – potent , after 3-4 pulls I will start feeling effects .
Primary Terpenes: Caryophyllene ,
Limonene , Myrcene
Conclusion – Bacio 41 is a classic strain one of most popular strains growers use to breed with From gelato 33 and gelato 74 , and more . Bacio 41 has a great high very potent for a new consumers looking for a clear mind high . Give me a great mellow high wasn't really heavy eye head effects more a body high . Feels like body been through a workout lol .
I really been enjoying smoking the classic strain lately. From the Zkittlez, OGs and , gelato 41 , the high at really hit me until after the session. I feel like this Bacio 41 giving me more of a focus effects . So if do something I feel like be more focus on than I would normally would be so much focus on . Very clear high and the smoke on the inhale is very smooth . If you like gelato 41 definitely should try out from @greasecouture bacio 41 . This Bacio 41 got me space out . Just got stuck like a deer looking at some headlights lmao .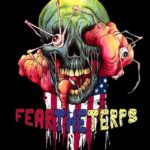 Advertisements