Cultivar Review: Jelly by The Pheno Goblin
Jelly cultivar #Jelly by @thephenogoblin
Lineage/Genetics – Mendo Breath x Dosidos
Originally Bred by: In House Genetics @inhousegenetics_officials
Grower: The Pheno Goblin
Terpene Profile: Unknown
The Pheno Goblin Jelly Cannabis Cultivar (Strain) Review
@thephenogoblin's Jelly is his own cut of the pheno hunt on the Jelly breath bred by @inhousegenetics_officials . The combination of Mendo Breath & Dosidos brings out dank and hint of sweetness on the flower. The scent derives from herbal, diesel skunk fumes, spice.
The palate is a jelly sweet pungent earthy tar with after taste of mendo breath fumes. The taste had some meat breath with tar similarities. The nug had these wheat color trichomes, marinated red lentil color stigmas, forrest color buds. I can see the Dosidos on the structure and smell the mendo breath on the aroma . The smoke experience is great, smooth inhale, more salt than pepper on the ash.
The effects are medium low cerebral high. I felt the high wasn't as potent as the Sour Josh. The buzz started at around 8-9 pulls in. The high lasted for like an 1.5 hours. It's good for the wake and bake, it's one of those plants that want to keep you smoking every 1.5 hours . The buzz is there but not long lasting .
In conclusion, Jelly has its pros in appearance, scent and taste. It lacks strength in effects and can improve on the taste, adding more sweetness. Beside that I enjoyed the jelly experience. I feel with a better run it has potential . Shoutout to @thephenogoblin for the opportunity to review his work. Jelly by @thephenogoblin – 3.4/5
.
.
.
.
.
#weedreview #notforsale #cannabiscommunity #cannabisculture #highsociety #stonerlifestyle #stonersociety
#weedsmokers #smokingweed #cannabislove #cannabisconnoisseurscoalition #cannabislifestyle #cannabisconnoisseurconnection #420culture #cannabisgrow #cannabiscures #weedreviews #cannabisconnoisseurgenetics #weedgram #cannabisconnoisseur👌 #cannabisindustry #weedsociety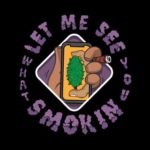 Advertisements