Cultivar Review: Acapulco Gold by State 3
Lineage/Genetics: Sativa Landrace
Grower: State 3
Dispensary: The Potland
Acapulco Gold Review
This Acapulco Gold (Sativa Landrace) from State 3 had a strong piney citrus terpinolene aroma 🌲🍋 I instantly knew this was a landrace sativa from the terpinolene aroma and fluffy structure of the buds. The nugs were a medium shade of green and totally covered in long dark brown pistils.
The flavor was strong piney citrus terpinolene in my vape. The vapor was smooth and thick, but the flavor wasn't very long lasting and became pretty generic half way through the bowl.
The effects were very uplifting and clearheaded with excellent mood elevation and some nice relief for my body as well 😊 I found the high to be very medicinal while also leaving me focused and alert.
Overall while I don't personally seek out landrace sativas or terpinolene profiles, I enjoyed trying the Acapulco Gold from State 3. The aroma was strong and the effects were nice and medicinal without being too intoxicating. I was a bit disappointed with the flavor not lasting in my vape, but if you are looking for unique medicinal effects for daytime use I would say this flower is worth checking out 🕵️
Harvested 8/11/22
Tested 8/30/22 3b Analytical
Honest Reviews 🕵️
This review was done in partnership with The Potland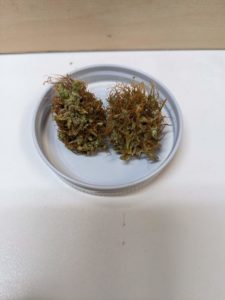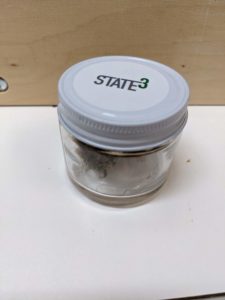 —————————————-
Do not operate a vehicle or machinery under the influence of this drug
For use only by adults twenty-one years of age and older
Keep out of the reach of children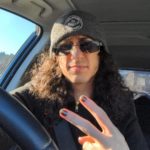 Hi! My name is Ryan and I do honest product reviews for the Oregon cannabis industry under the brand The Sophisticated Dabber. I've doing doing product reviews in Oregon for the last few years now and I have been a cannabis consumer/patient in Oregon for almost 19 years. I run a blog on IG @thesophisticateddabber and also make dab tools with hand turned wooden handles @sophisticateddabtools . Hope you enjoy my reviews!
Advertisements