Cultivar Review: Purple Rain from Splash Cannabis Co.
Purple Rain from @splash.concierge
Lineage/Genetics: Unknown
Original Breeder: unknown
Grower: Splash Cannabis Co.
Terpene Profile: Unknown
Purple Rain Cannabis Cultivar (Strain) Review
Reefa rating:
Smell- ❎
Look-❎
Smoke-❌
Taste-❌
High-❎
Memorable-❎
I think it's dope seeing more places popping up. Shows how far Nyc has come,,,but with quality like this it's still extremely apparent, we got a long way to go! Which is cool, but damn this was bad lmfao smh. I mean the nose was super faint, the buds where small pea sized nugs, and lacked appeal. On the smoke, it gets a red x because not only did it not meet my preference of how I like my weed to smoke, but I feel valid weed should NEVER smoke or taste like this did, overly harsh. I barely got a buzz but that could be due to my tolerance. Even if I did tho, it still wouldn't take away from the experience being overall unenjoyable. Maybe there some heat in there but this batch of purple rain is far from it.
#robbreefa #reefaradio #explorer #explorerpage #splashconceriage #purplerain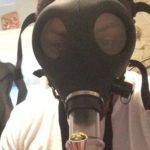 Cannabis Content 🍃🍃🍃
Best Strain Reviews🤣💯
Under 60 secs♻️
Watch before you buy‼️
One of NYC's Top Stoner💨
Nothing for sale🚫
Content intended for ages 21 and over
Check out more reviews and all the videos by @robbreefa on Instagram! (www.instagram.com/robbreefa)
Advertisements