Cultivar Review: SFV x Animal Mints by No Till Kings
SFV x Animal Mints
Lineage/Genetics: SFV OG x Animal Mints
Original Breeder: Seed Junky Genetics
Grower: No Till Kings @notillkings
Terpene Profile: Unknown
SFV x Animal Mints Cannabis Cultivar (Strain) Review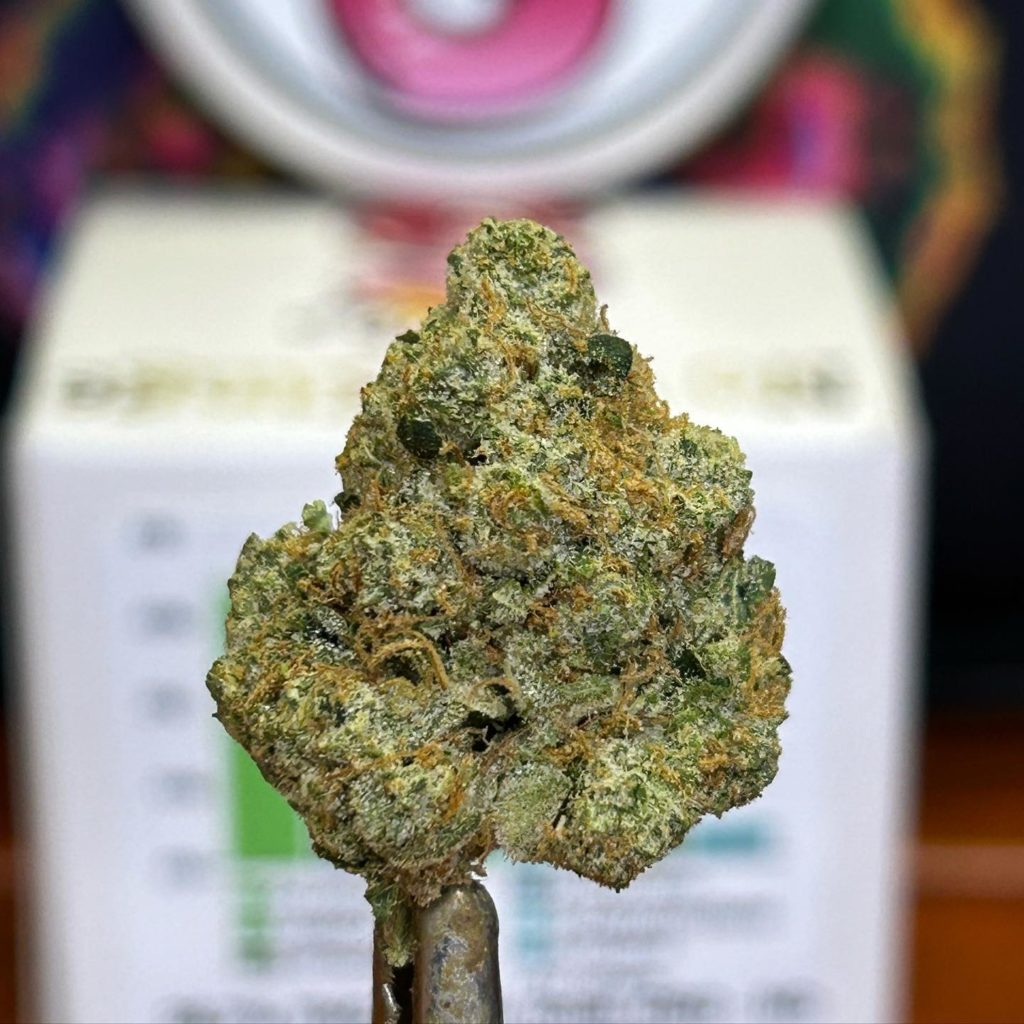 Thank you @ogkush_or_nah for giving me my first try of NTK! Follow him for an exclusive early preview review of Diesel Truck OG by TEG.
Aroma: 88/100
The cookie herbals, vanilla cookie cream, and light dough-mint with a floral undertone, combines with a classic og, made of lemon cleaner, pine-diesel, and a light garlic ChemD undertone. A hint of a freezer burn/ rubber gas comes from the break up with more dough mint and pinesol. Not super loud but clean terps.
Appeal: 89.99/100
Mid-size to smaller but dense heavy nugs, mid greens, light greens, and light neon orange pistils tints, the trichomes have a thick coverage, but are smaller, & hide in the density with a 'pressed' fuzzy type coverage, although patches of nice trichomes heads appear in the outers too, there mostly revealed on the inners. The cure is the super moist dense soft kind that tears apart in thick mushy-moist layers. Mild stickiness, some sappiness but mostly just moisture with some light grease.
General Burn: 84/100
Taste Pref: 90/100
Translation: 93/100
Ash: 94/100
Drip: 94/100
*OVERALL SMOKE= 91.5/100*
clean, tasty, & satisfying. But starts burning uneven pretty earlier on but the thorough burn compensates it nicely. But then it gets harder to hit after halfway point, eventually the roach clogged. But the burn was really nice other then that, smooth, nice ash, leaky drips, & clean terps. The OG, lemon cleaner, pine diesel, sour chemd garlic gassy dankness takes the lead w/ the skunky cookie-herbal-doughmint gas shaping it slightly.
Effect: 91/100 Potency 89/100
Relaxing, Stoney, calming, but with an uplift, focus, & euphoria. The headband is decently strong, the eyes lower a bit. Finishing cone was easy, buzz lasts 2.25hours of medium strength. Very Satisfying/enjoyable while not being overly strong.
Overall: 89.99/100
This one hits right at the cusp of a really high end tier2 top shelf, almost t1. the appeal/aroma are nice but not shocking or overwhelming. The smoke was the best category with strong potential but the burn issues 'dampened' their best categories score. Solid but didn't quite beat my expectations.
NFSOT!
#notilkings #calibudreviews
Advertisements