Dab Review: 710 Chem Persy Live Rosin by 710 Labs
710 Chem from @710labs, before and after reaching room temp and being whipped 👨🏻‍🍳.
Lineage/Genetics: Unknown
Original Breeder: Unknown
Processor: 710 Labs
710 Chem Persy Live Rosin Review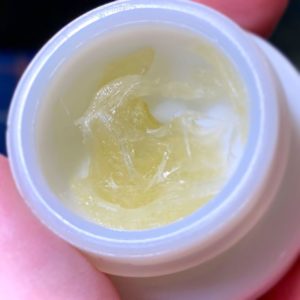 Very nice, hazy and calm head high with potent body effects.
Its terpene profile is heavy on rich chem flavor, with skunky undertones ⚗️💨.
710 Chem is some serious funk 😤.
It's also a contender for my favorite of the new strains from @710labs!
This is such a relaxing and potent smoke, I'm finding it very effective for medicating joint pain and anxiety 🙏.
Another strain I'll be happy to get more of in the future!
#hashrosin #710labs #cannabiscommunity #solventless
Advertisements