Edible Review: Artesanal CBD by Kash Pharmaceutical
Good morning! Today I wanted to talk a bit about the new @kashpharmaceutical Artesanal CBD line of baked goods.
Processor: Kash Pharmaceutical
Store: Project CBD
Artesanal CBD Edibles Review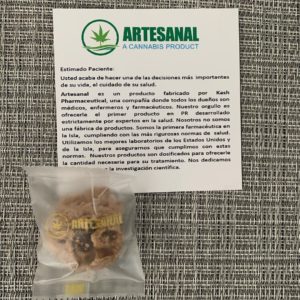 These products are made by professional Puertorican doctors and the most important thing is low on sugar! 25mg each you can find a variety of flavored gummies, cookies or if you need a bigger dosage; a tinture or cbd cart. I've been obsessed with these because of the anti inflammatory properties it has, I had an External Otitis this days and the 25 mg CBD gummies helped me quite a bit.
You can find these at @project.cbdpr •
•
•
•
•
#puertorico #cannabis #cannaqueen #cannabisgirls #cannabisqueenz #cannabispuertorico #kashpharmaceutical #trippietropicalpr #weed #review #cbd #cbdreview #cbdadvocate #checkout #liketime🔥