Edible Review: Ice Cream Mangonaut Rosin Rocket by Hashtronaut
This Hashtronaut Ice Cream x Tranquil Extracts Mangonaut Rosin Rocket feels more like a classic icicle pop than the Astral Aloha flavor, which was more creamy like a smoothie.
Brand: Hashtronaut x Tranquil Extracts
Mangonaut Rosin Rocket Review
It also has just a few simple ingredients listed on the custom art sticker label 👍🏼 I just want to say real quick that I really like the custom artwork for each product and that each label is a sticker 🤩 It's really a cool idea 😎
The flavor of the Mangonaut Rosin Rocket is definitely mango 🥭😋 Much tastier than a regular icicle pop and it's got a little spicy kick to it too 🥵 Surprisingly refreshing on a sunny afternoon 🌞 The Mangonaut doesn't melt as fast as the Astral Aloha did so I was able to enjoy the whole thing in the sun 😎 It was also much easier to drink the final quarter of it once it had mostly melted.
As far as the high, I decided to skip my regular ~30mg canna cap and replace it with the ~50mg Rosin Rocket to see how that would go. The effects were both fast acting and high quality 👍🏼 The high was very nice and it got me motivated to get out and enjoy a nice walk in the summer sun 🌞
This review was done for Hashtronaut Ice Cream
TheMarket710 (Keystoned)
Honest Reviews 🕵️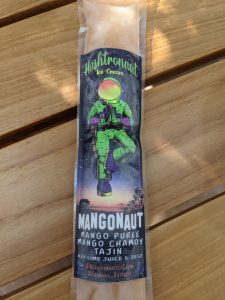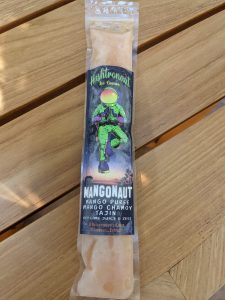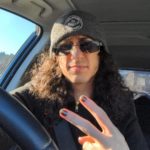 Hi! My name is Ryan and I do honest product reviews for the Oregon cannabis industry under the brand The Sophisticated Dabber. I've doing doing product reviews in Oregon for the last few years now and I have been a cannabis consumer/patient in Oregon for almost 19 years. I run a blog on IG @thesophisticateddabber and also make dab tools with hand turned wooden handles @sophisticateddabtools . Hope you enjoy my reviews!
Advertisements