Strain Review: Spritz, by Gus's Real Exotics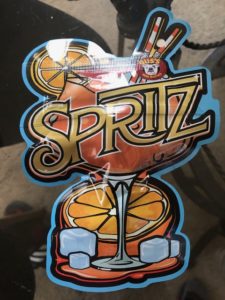 Spritz by Gus's Real Exotics
Probably one of the more unique exotics to hit my palette. Gotta really give Gus's Real Exotics their flowers (pun intended?) for this and what's to come. Peep this review right here from your favorite Michigan Connoisseur.
Grown by: Regency Specialties
Bred by: Gus's Real Exotics (@gusrealmfknexotics)
Genetics: Undisclosed (but has a gassy gelato cross)
Taste: 8/10; as mentioned before, there is a hint of a gassy gelato in the taste of this. I definitely enjoyed the taste on this and I wish I had got more of my hands on this. Let's just say I will be coming back and getting more.. One of the best citrusy tasting weeds, and I'm not usually fond of citrus-type weed.
Smoke: 9/10, This shit had me thinking to the point, was I really smoking this? It didn't occur to me till I took the blunt out of my mouth..LOL. This was a really good smoke and an impressive introduction to the Gus Real Exotics lineup. Just found out recently that they grew the lovely Jolly Runtzers that I was HYPED for. They snuck on me with that one and impressed me beyond all reason, couldn't even call . I cannot wait to try what's to come, and you can surely believe that reviews will be following up. Be on the lookout for my next review on HeadHunter by Tiki and Gus's Real Exotics!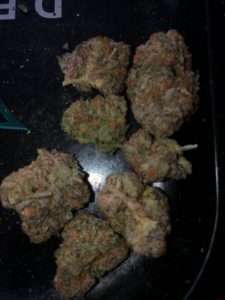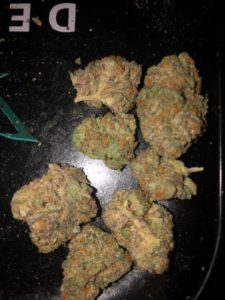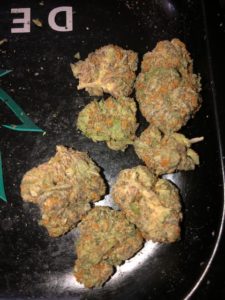 Advertisements