Pre-roll Review: Yaya Papaya by LA Palm Trees
Strain: Yaya Papaya
Lineage/Genetics: Mimosa X Papaya Punch
Genetic Type: Sativa Dominant Hybrid
Cannabinoids: THC: 18.54% CBD: 0.03%
Harvest/Package Date: 1/11/22
Original Breeder: Unknown
Grower/Brand: LA Palm Trees @l.a.palmtrees
Dispensary: The Nugg Club Box @thenuggclubbox
LA Palm Trees Yaya Papaya Pre-roll Review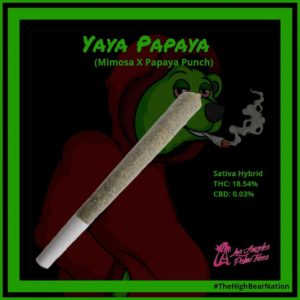 I want to start off by saying that I did not consume/ingest/inhale/smoke this product. This review is a documentation of my personal experience. Shout out to @whatsinmyprerolll
I had received my first Nugg Club Box and this pre-roll by Los Angeles Palm Trees was one of the included products. I was happy to see a "Premium Whole Flower" full gram pre-roll and after doing some research on the strain I was very interested in the flavor profile and effects that the website was advertising.
Now, since I post reviews of all cannabis products I obtain, I take pictures and videos of the product before trying it. I do this so that I can convey the most accurate depiction of the product. Unfortunately this time around that is where this review comes to a halt.
While inspecting the pre-roll I emptied out its contents first onto my scale to get a reading on the weight and was impressed to see it hit the 1.2 Gs mark. Sadly that is where my excitement died out. After weighing the contents of the pre-roll I spread them out and found several large stems and a few thick leaf membranes. I also found a whole seed as well as a mysterious chunk of hard yellow unidentifiable material.
Had it just been the stems and seed that I found, I would have simply repacked the pre-roll and sparked it to get a full review. But the random unidentifiable chunk of material mixed in made me very skeptical and I ultimately decided that it was not suitable for consumption.
I have reached out to both Nugg Club and L.A. Palm Trees. Nugg Club was very apologetic and their support team was very helpful and quick in coming to a resolution. I have not heard back from L.A Palm Trees yet.
𝔸𝕝𝕝 𝕡𝕣𝕠𝕕𝕦𝕔𝕥𝕤 𝕡𝕠𝕤𝕥𝕖𝕕 𝕨𝕖𝕣𝕖 𝕠𝕓𝕥𝕒𝕚𝕟𝕖𝕕 𝕗𝕣𝕠𝕞 𝕒 𝕃𝔼𝔾𝔸𝕃/𝕃𝕀ℂ𝔼ℕ𝕊𝔼𝔻 ℂ𝔸𝕃𝕀𝔽𝕆ℝℕ𝕀𝔸 𝔻𝕀𝕊𝕋ℝ𝕀𝔹𝕌𝕋𝕆ℝ 𝕒𝕟𝕕 𝕒𝕣𝕖 𝕤𝕙𝕒𝕣𝕖𝕕 𝕗𝕠𝕣 𝔼𝔻𝕌ℂ𝔸𝕋𝕀𝕆ℕ𝔸𝕃 𝕒𝕟𝕕 𝔻𝕆ℂ𝕌𝕄𝔼ℕ𝕋𝔸𝕋𝕀𝕆ℕ 𝕡𝕦𝕣𝕡𝕠𝕤𝕖𝕤 𝕠𝕟𝕝𝕪. 𝔹𝕖 𝕤𝕦𝕣𝕖 𝕥𝕠 𝕗𝕠𝕝𝕝𝕠𝕨 @NorCalCannaBear 𝕗𝕠𝕣 𝕞𝕠𝕣𝕖!
.
.
.
.
.
#NorCal #CannaBear #TheHighBearNation #CannabisCommunity #CannabisCulture #CannabisReview #WeedReview #TheSmokersClub #420 #420Daily #420Community #PremiumCannabis #LuxuryCannabis #CannabisIndustry #CannabisPics #WeedPics #PotPics #PuffPuffPass #California #CaliforniaDispensary #BayArea #BayAreaCannabis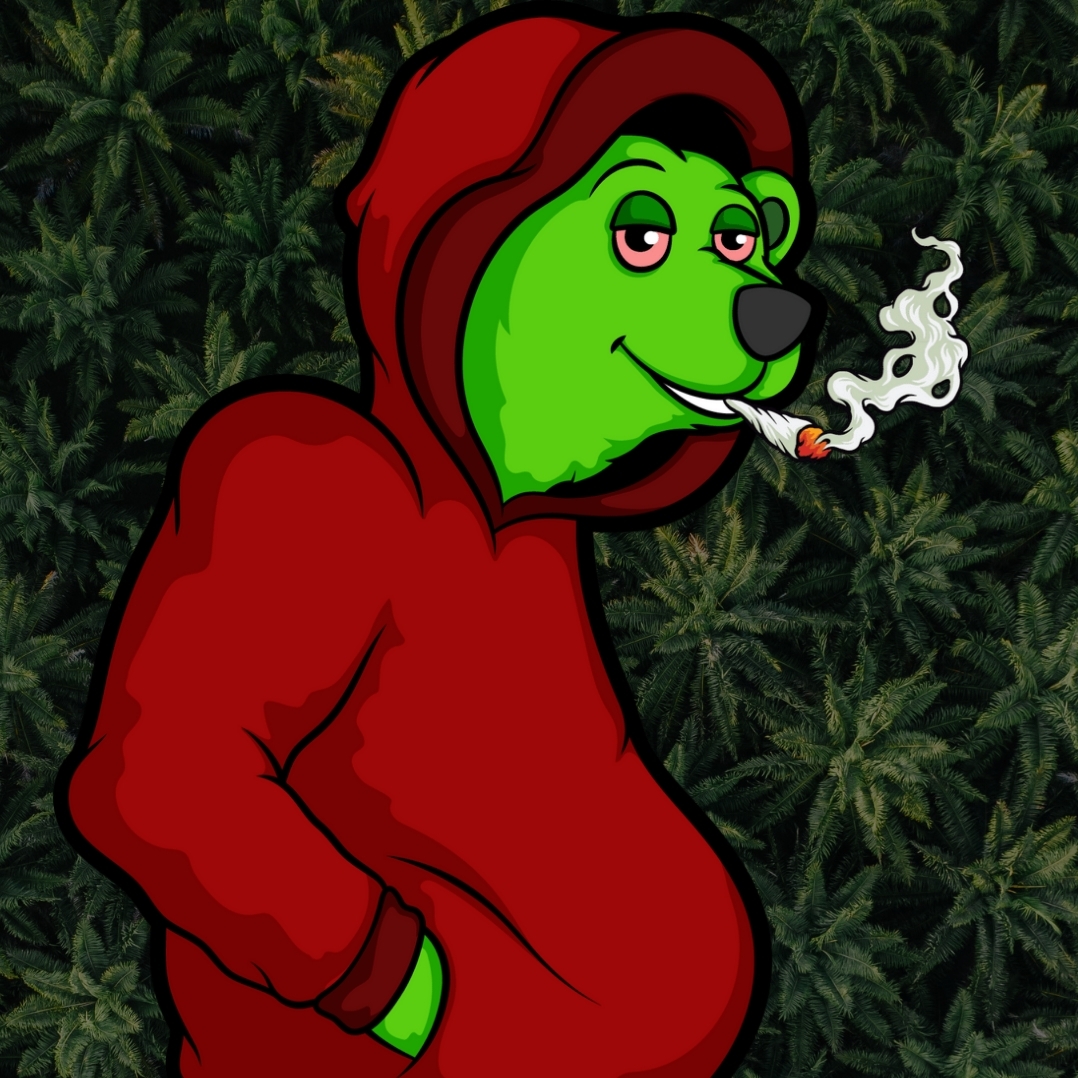 14+ year long Med/Rec Cannabis user from the Bay Area, California. Providing my honest opinion of cannabis products ranging from economical to top shelf. Follow me on Instagram @norcalcannabear