Rolling Review: Banana Leaf Wrapped Cannagar
My latest labor of love: 40 gauge Cannagar wrapped in a gram each of Lavender Kush and Mango Kush shatter and a banana leaf.
Banana Leaf Wrapped Cannagar Review
Took me a long time to figure out how to dry and roll a fresh banana leaf, there is seriously like no information available on how to do this on your own. 4/20 is gonna be a good day.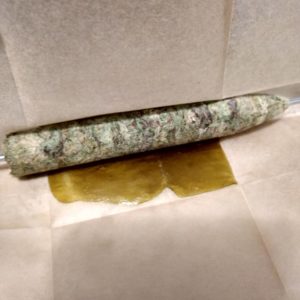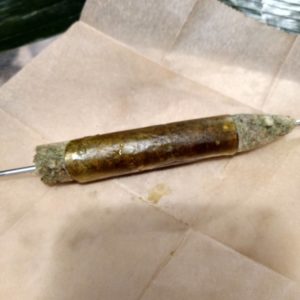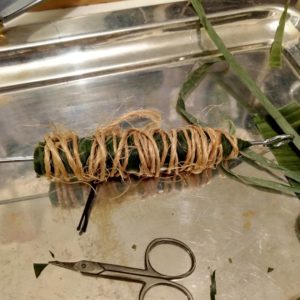 Press is by @cannagarsolutions, flower is King's Kush from @medigreencollective. Bud is a great value with really good taste and a relaxed, euphoric high.
Curing a Banana Leaf Wrapped Cannagar
Here's a little picture of the curing process for my lovely lady. They say to do it in a jar, but I didn't have one big enough. When God closes a door, he cuts open a two liter bottle and does his best, though.

Cheetah print tape because everything is sexier in cheetah print.
Smoking a Banana Leaf Wrapped Cannagar
I put in so much work just pressing this thing, but the real work was deciding on and actually creating the wrap. She burned for two and a half hours, and it was worth every little bit of effort. I'm really happy to be able to share this with anyone that sees it, I'm so proud.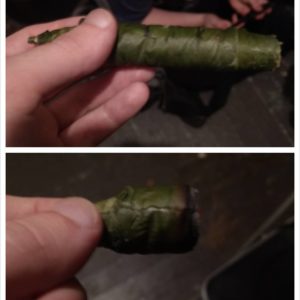 Happy holiday!
.
.
.
#cannagar #cannagarsolutions #thaistick #bananagar #shatter #blunt #handroll #cannabiscommunity #cannabis #cannabislifestyle #4/20 #earthday #fuckhitler #weed #oregonweed #portlandweed #marijuana #indica #weedporndaily #weedporn
Advertisements