Strain Review: 10th Planet by Ethos Genetics
10th Planet 🍇⛽️ (Planet Of The Grapes X Quattro Kush Pluto Cut) bred by @ethoscolin, living soil grown by my most trusted specialist from uk.
Lineage/Genetics: Planet Of The Grapes x Quattro Kush (Pluto Cut)
Original Breeder: Ethos Genetics
10th Planet Strain Review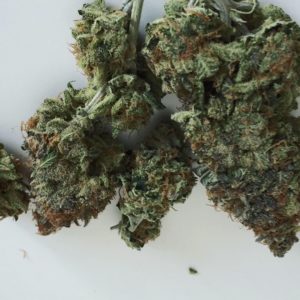 This strain was really appealing to me as I never tried those genetics before. The structure & look is quite cookie-like but it has more of a cone shaped pure kush attributes.
–
–
The first layer you get out of the jar is pure grapes, like fresh syrupy grape smoothie. Then you notice a layer of creamy skunk (almost vanilla/candle-ish) that ends with a bit of sour & tiny bit of fuel. I'm really diggin' it 🤤
–
–
The taste transfer is banging & follows the same pattern as the nose : strong grapes/berry in the inhale to a more skunky/gas that lingers after the exhale.
–
–
The headspace is slowly evolving in a blissful & peaceful psychedelic state that allows very good creativity & philosophical thinking. You reach the 10th Planet 🚀 The body is fuzzy but not heavy, you feel it radiates gently in the back while not making you too sleepy/tired. This is a really unique high for a strong indica hybrid. Awesome !
–
–
#10thplanet #ethosgenetics #grapes #grapes🍇 #weedporn #cannabisculture #cannabiscommunity #strainreview #420 #kush #weedstagram420 #weed
French cannabis lover, that became hooked when first growing OG & Haze in high school.
Advertisements