Strain Review: 41 Unicornz by Official Gooniez x Jelly Cannabis Co
Unicorn 41 🦄 aka the 41 Unicornz strain
Lineage/Genetics: Unknown
Original Breeder: Unknown
Grower: Official Gooniez x Jelly Cannabis Co.
Terpene Profile: Unknown
41 Unicornz Cannabis Cultivar (Strain) Review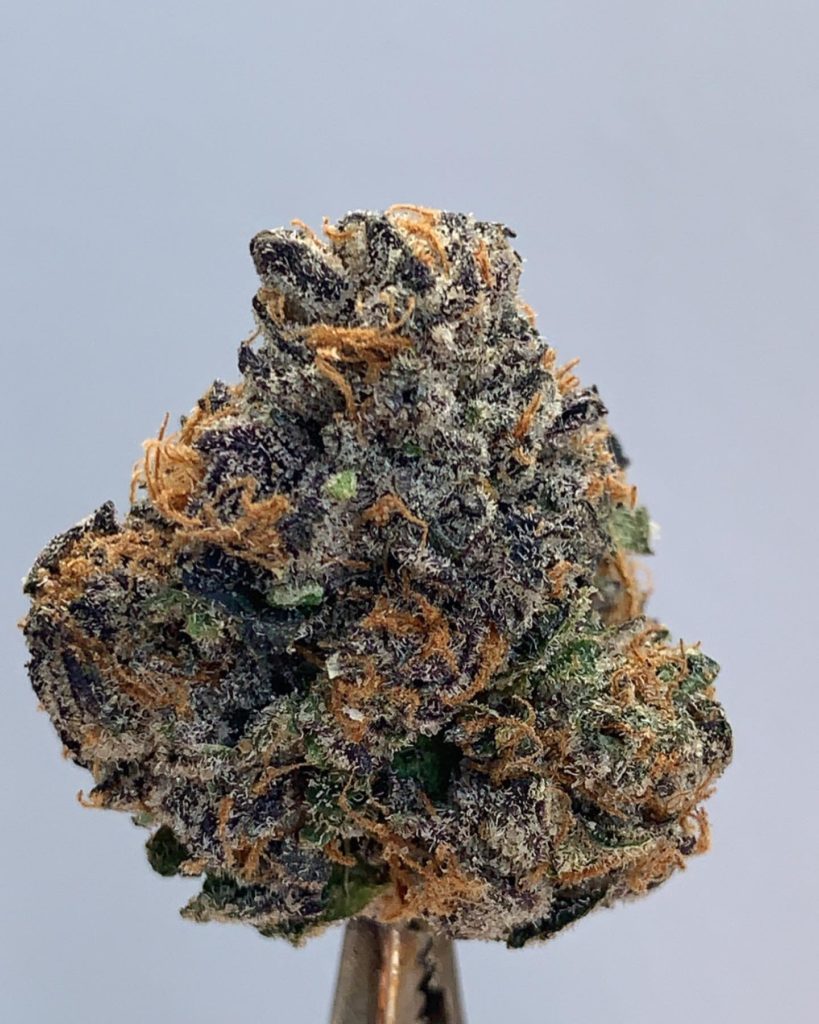 @officialgooniez
@jellycannabiscocali
NOSE: citrus cake with a floral candy gas that lingers👃🏼
DRY PULL: Tropical cookie terps. Sweet unleavened bready notes after pull. Sweet gas on the lips 👄
STRUCTURE: Clusters of multi colored nugz ranging of pine green to a lighter ripe limon. Vibrant spots of purp and fuzzy pumpkin hairs infested throughout. Arid but pungent crispy nugz. Smells fresh 💯 Christmas sparkle trich layer looking beautiful with even coverage. Multiple stand out vigorous colas on larger budz.
TASTE PROFILE: tropical berry terpz before the gas is what comes through. It immediately develops into a balanced candy floral base. A nice harmonious blend of rich cream, pine, and plush pepper.
EFFECTS/DURATION: a solemn body effect that is accompanied with relaxed euphoric phases. Amplified body sensation. Moderate eye pressure is noticeable with munchie effect in full swing. One of those extended highs you need that 🔥 cold drink for💨 I felt extra cozy on the couch; was comfortable enough to fully embrace a suspenseful movie🍿 45 min+ PEAK high
GRADE: 9/10🏅
WBA 🌟
My favorite line of Cannabis 🍃 Craft Cannabis with an exotic experience🌴 I don't believe there is much else to say 💯 Top tier product undoubtedly representing Bay Areas strongest 💪🏻
I care about what YOU smoke‼️ let me know what your rollin up!!
LOVE
.
.
.
.
.
.
.
.
.
.
.
.
.
.
.
.
.
.
.
.
.
.
.
.
.
.
.
.
.
.
.
.
.
.
.
.
.
#craftweedblog #weedblog #weedblogger #SouthernCalifornia #Sandiego #sativa #hybrid #indica #highsociety #joints #blunt #rollup #prettynugs #flower #concentrate #dabber #dabrig #craftweedlover #craftmaryjane #420 #connoisseur #fireflower #greenindustry #cannabisconnoisseur #thegooniez #bayareacannabis
Advertisements