Strain Review: Billy Kimber OG by Cali Lotus
BILLY KIMBER OG
By: @cali_lotus @garrisonlaneco
Via: @dynastydc1 (grabbed awhile back, don't ask)
Lineage/Genetics: OG Kush
Original Breeder: Cali Lotus
Grower: Cali Lotus
Billy Kimber OG Strain Review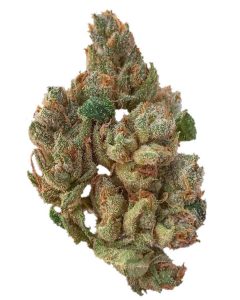 Today we have the pleasure of reviewing Billy Kimber, an award winning OG Kush phenotype. After receiving various imitations throughout the past year or two, I was excited to finally get my hands on the real deal and as hyped, Billy delivered.
Billy Kimber boasts an unmistakable appearance and structure. Wispy, wiry stems barely retain their hold on blown out bunches of pebble sized buds. Each individual caylx boasts a crystal like coating of long-stemmed sticky trichomes. Billy Kimber OG possesses hunter to emerald green buds with slight yellow undertones, finished by long, tawny brown pistils. Billy Kimber's perfectly curated, airy buds make this strain ideal for a hand grind.
There are absolutely no frills when it comes to the nose and flavor on Billy Kimber OG. As advertised, this strain delivers a heavy dose of fuel from the get-go. Opening the jar, I noticed a spicy skunk and sour kush aroma with a heavy dose of pine. That all to familiar classic 'weed' aroma on steroids. A couple of bowls told me everything I needed about the flavor arising from BK. Expect an herbal, hashy diesel from the inhale, no surprises from an OG. The exhale consisted of a frosty, almost semi-sweet, lemon fuel. Classic and excellent.
After smoking the full eighth, I think I am ready to confirm Billy Kimber remains the gold standard for an OG strain, especially when it comes to effects. It doesn't take long for a hazey, 'third eye' style high to settle in. An intensely euphoric but unfocused and spacey high, exquisitely complemented by a pulsating, full bodied numbness and warm tingle. Utterly debilitating and extraordinarily therapeutic, this is THE strain when seeking physical medical effects, a heavy smack to the face and/or a good nights rest. A+
#Budfinder
•
•
•
•
#dcbud #dc420 #420 #dcweed #mdweed #stoner #marijuana #dccannabisculture #strainfinder #thc #cannabisdaily #dccannabis #dcdabbers #dcedibles #puffpuffpass #dcnightlife #dmv420 #topshelf #devilslettuce #stoner #whiteashonly #cleanmeds #i71 #garrisonlane #whoisbillykimber #billykimber
Advertisements