Strain Review: Blueberry by Old World Organics
I fucking love Blueberry. I am absolutely thrilled to be doing this series of reviews. I got a message from Old World Organics (@preserving_the_mystery) asking if I would be down to do a collab. They're a licensed cannabis farm out of Astoria that focuses on classic and Landrace genetics.
Lineage/Genetics: Afghani Indica x Thai Sativa x Purple Thai
Original Breeder: DJ Short
Grower: Old World Organics
Blueberry Strain Review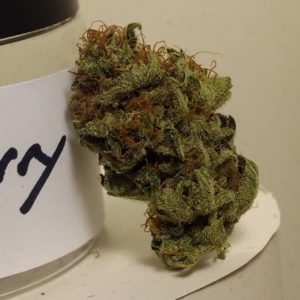 This particular Blueberry cut is an Oregon classic from back in the medical days, when indicas still had balls. It's probably my favourite of the 8 samples I was given.
The scent was pretty classic to the Blueberry strain: musty, dank berries, maybe a little brightness underneath. It was definitely the strongest smelling.
The effects were wonderfully strong. Every exhale straps more weight to your eyelids as relaxation washes over you, and pain and stress melt away. Nostalgic like a motherfucker.
You can find this at @tjsonpowell and @thurman.street.collective, but please ask your local dispensary to start carrying OWO products. Free samples aside, the market needs more of this and less Gelato. If any dispensary managers want some samples, contact the farm directly, or hit me up and I'll put you in contact. It's a whole new world of weed, let's add a little bit of the old back into it.
Also, if anyone else wants to collab, holla at your boy. Let's work together. I promise I'm nice.
.
.
.
#thehighestcritic #blueberry #oldworldorganics #strainreview #strainreviews #weedreviews #cannabisreviews #420review #oregoncannabiscommunity#oregoncannabis #hybrid #oregonweedreviews #pdxcannabiscommunity #pdxcannabis #pnwstoners #portlandcannabis #potland #portlandweedreviews #OMMP #medicate #mmj #mmjpatient #grownherenotflownhere #wedontsmokethesame #weshouldsmoke #justblazeig
Advertisements