Strain Review: Blueberry Purp by Wonderbrett
BLUEBERRY PURP
Lineage/Genetics: Grand Daddy Purple x WB's Beyond Blueberry v1 x OZ Kush Cookies & Cream
Original Breeder: Wonderbrett
Grower: Wonderbrett @wonderbrett
Terpene Profile: Unknown
Blueberry Purp Cannabis Cultivar (Strain) Review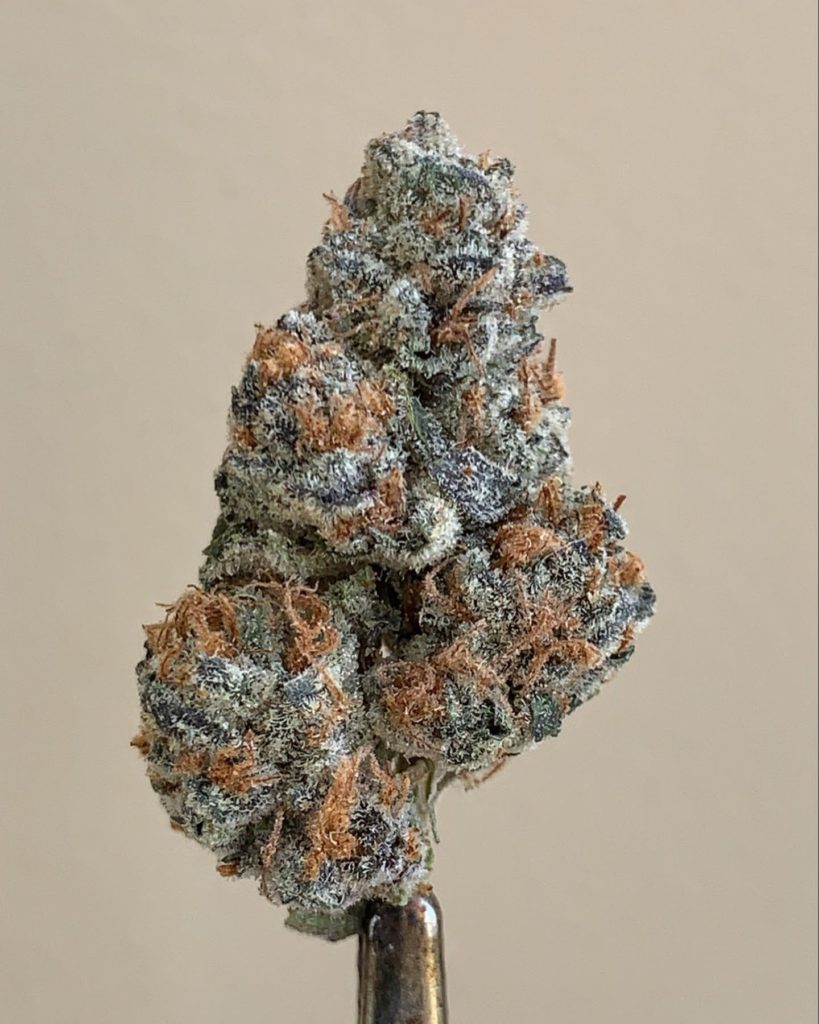 NOSE: Blueberry biscuit; sweet
DRY PULL: More grape flavor🍇 coming through nice & sweet
STRUCTURE: towering nugz 🌲 boasting colors of Xmas GREEN caked out with a furry trich layer. Nugz are dry & fall off stem easily. Grind is pretty but a slight unpleasant dust accompanied. Concentrated spots of dark orange hairs linger from the middle of the nug- down.
TASTE PROFILE: mild grape flavor upfront. Distant earthy purp flavor on the exhale. A smooth exhale but nothing complimenting the taste profile except a lingering floral resin. More blueberry flavor towards the end of a joint as the resin builds up in the mouth piece 💨
EFFECTS/DURATION: Noticeable head pressure, overall body effect. Slower thought process with relaxed decisions. Minor couch lock & munchie inducing. 25+min PEAK high⏰
THC:28%
GRADE: 7/10 🏅
Beautiful looking budz that in my opinion look/smell better than it smokes. I struggled to pull a solid taste profile from this one without looking past the mundane smoke💨
I care about what YOU smoke!! Let me know what you're rollin up‼️
LOVE
.
.
.
.
.
.
.
.
.
.
.
.
.
.
.
.
.
.
.
.
.
.
.
.
.
.
.
.
.
.
.
#craftweedblog #weedblog #weedblogger #SouthernCalifornia #Sandiego #sativa #hybrid #indica #highsociety #joints #blunt #rollup #prettynugs #flower #concentrate #dabber #dabrig #craftweedlover #craftmaryjane #420 #connoisseur #fireflower #greenindustry #wonderbrett
Advertisements