Strain Review: Blumosa by SOG Army
🧿Blumosa🧿 strain
Lineage/Genetic: Blue Cookies ❌ Mimosa
Original Breeder: Mosca Seeds
Grower: SOG Army @sogarmy
Terpene Profile: Unknown
Blumosa Cannabis Cultivar (Strain) Review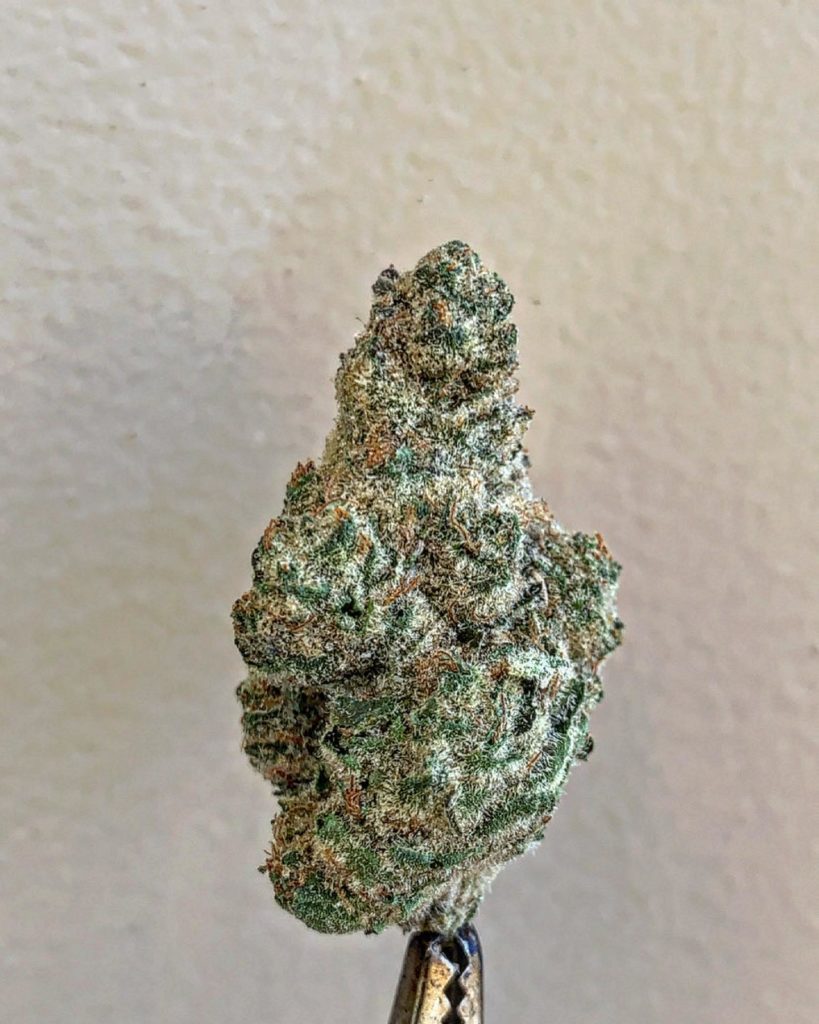 NOSE: Sweet earthy berries 🍇
STRUCTURE: Dense nugz covered in hairy trichomes displaying 2-3 shades of green with slight purp coming through. Some great looking nugz in this jar ⭐️
DRY PULL: Earthy Cream 🌏
TASTE PROFILE: Peppered berries with dry expansive smoke. The exhale is powerful that finishes off with a peppered GAS. One of those joints where you can't breath in time for the next toke but you inhale anyways🤷🏻‍♂️
EFFECTS/DURATION: Heavy Euphoric upfront. What's really cool about this strain is I could feel the hybrid lineage on both sides. Heady mimosa with slight heavy body weight and mellow blue cookies to set the mood and RELAX feeling nice & cool 😎 I was Litty for a good hour and 1/2 🔥
THC 43%
GRADE: 7.5/10🏅
Some crazy numbers on this label. 43% testing and 53% TAC⚡️
My first bag from these guys. You can tell the work has been put in here. My jar was fairly new but still tasted a bit sun damaged. Regardless, I could still take it the cultivators intent: a hybrid day smoke that comes with sweet full flavor and minor sativa vibes balanced just enough to please the sesh's appetite 🔥 I'll be trying some other strains from these guys in the near future!
I care about what YOU smoke!!
Let me know what your smoking on!!
LOVE
.
.
.
.
.
.
.
.
.
.
#craftweedblog #weedblog #weedblogger #Southerncalifirnia #Sandiego #sativa #hybrid #indica #highsociety #joints #blunt #rollup #prettynugs #flower #concentrate #dabber #dabrig #craftweedlover #craftmaryjane #420 #connoisseur #fireflower #greenindustry
Advertisements