Strain Review: Rainbow Belts by SOG Army
Rainbow Belts 🌈
Lineage/Genetics: (Zkittlez  Moonbow #75)
Breeder: Archive Seed Bank
Grower: SOG Army @sogarmy
Terpene Profile: Unknown
SOG Army Rainbow Belts Cannabis Cultivar (Strain) Review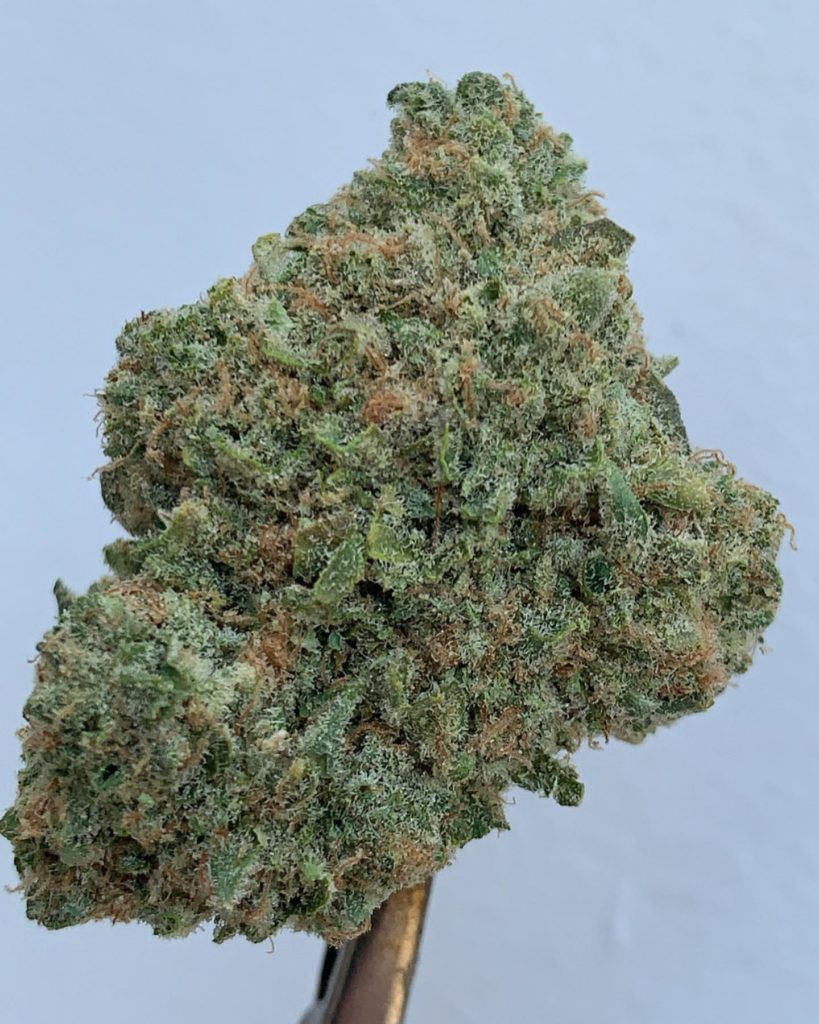 NOSE: Candy lime cream nose; thick aroma with a delightful sweet pixie stick finish 👃🏼
DRY PULL: Instant prime Zkittlez flavor comes through instantly. Sweet earthy aroma rounds it out. Lick your lips type dry pull 😋
STRUCTURE: Voluptuous dense popcorn structured nugs with a consistent bright green tint🌳 Harmonious orange hairs that are buried in clusters throughout. Heavy & consistent trichomes layer that coats each nug with a frosted appearance❄️ minor sugar leaf circumferencing situated colas.
TASTE PROFILE: Instant sweet cream with a distinct burnt vanilla extract & earthy aroma on the exhale. Smooth upfront but tends to expand with lung choking effect. Tropical fruit chews mixed with a flowery diesel🌴 More flavor in smaller inhale approach💨 Consistent flavor throughout but tends to become more & more expansive towards the end💨
EFFECTS/DURATION: Roller coaster effect 🎢 Beginning with intense euphoric phases rounded out with a comfortable giddy attitude. As the euphoric phases decrease- a calm warming body effect commences from the head down 😴 Heavy eyes & dry mouth. Heavy head and jelly neck. A bold but smooth hybrid extended effect. 45+ min PEAK high
GRADE: 8/10🏅
I care about what YOU smoke‼️ Let me know what your rollin up!!
LOVE
.
.
.
.
.
.
.
.
.
.
.
.
.
.
.
.
.
.
.
.
.
.
#craftweedblog #weedblog #weedblogger #SouthernCalifornia #Sandiego #sativa #hybrid #indica #highsociety #joints #blunt #rollup #prettynugs #flower #concentrate #dabber #dabrig #craftweedlover #craftmaryjane #420 #connoisseur #fireflower #greenindustry #cannabisconnoisseur #sogarmy
Advertisements