Strain Review: CaliMocho by Turtle Pie Co.
CaliMocho 🐢 strain
Lineage/Genetics: Gelato ❌❓
Original Breeder: Unknown
Grower: Turtle Pie Co. @turtlepieco
Terpene Profile: Unknown
CaliMocho Cannabis Cultivar (Strain) Review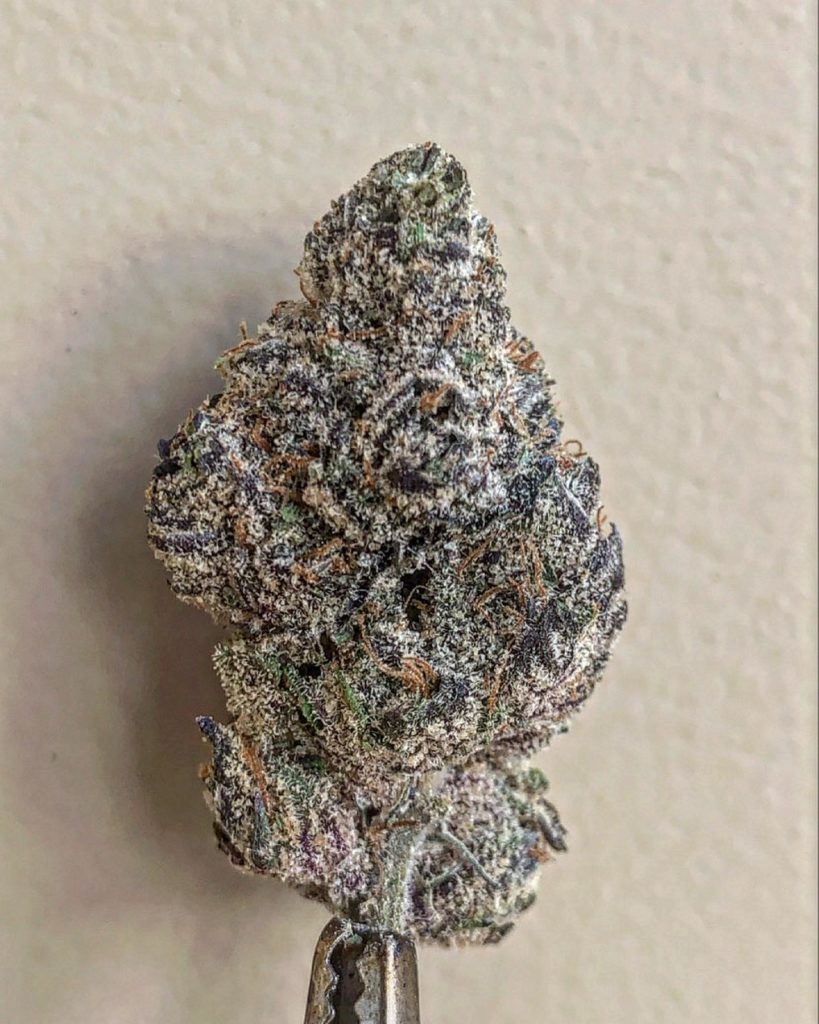 NOSE: Cream fruit: faint dry earthiness 🌎
STRUCTURE: beautiful dense nugs covered in frosty trichomes outlines with musky stripes of PURP 🧊
DRYPULL: SWEET earthiness
TASTE PROFILE: Expansive smoke but smooth exhale giving off terpz of melon & cream. This bud smells like it tastes if rolled up right 💯
EFFECTS/DURATION: heavy body high that's also heavy on the eyes. I did not get the munchies with this one nor was I couch locked. RELAXED yet mind was uplifted. I really enjoyed this high but it was a quick one. 20min peak high ⏰
31%
7/10🏅
This was my first jar from this brand. From well manicured & structured nugz to its "what you smell is what you get" taste profile- I'm impressed. I think this brand could do a lot better with its image but that doesn't take away from it quality. Expect another review from me on another of theirs🧬
I care about what YOU smoke!! Let me know what your smoking‼️
LOVE
.
.
.
.
.
.
.
.
.
.
.
.
.
.
.
#craftweedblog #weedblog #weedblogger #Southerncalifirnia #Sandiego #sativa #hybrid #indica #highsociety #joints #blunt #rollup #prettynugs #flower #concentrate #dabber #dabrig #craftweedlover #craftmaryjane #420 #connoisseur #fireflower #greenindustry #turtlepie #turtlepieco
Advertisements