Strain Review: Chemdog (Chemdawg) from One Plant
Okay, so here it is! The forever-famous Chemdog (Chemdawg). @pbud_mike and @chemdog_glass did phenomenal by their classic cultivar that's redefined what we now know as modern cannabis. It's incredible how Deer Creek dogbud bag seed, discovered at a 1991 dead show and grown in the right hands, can alter the course of cannabis history. These guys are true inspirations to me. I can only hope to one day breed and cultivate cannabis this special.
Lineage/Genetics: Dogbud
Original Breeder: Chemdog (the man)
Grower: 3 Boys Farm
Dispensary: One Plant FL
Chemdog Strain Review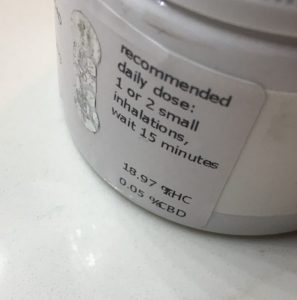 The buds smell super fuely with hints of sage and citrus and the gassy, floral taste is very unique; combining common terpenes to produce a profile unlike any other strain. Not to mention these sticky buds look absolutely breathtaking. The camera flash causes these large trichome heads to shine bright😎That's one thing I love about cannabis from @oneplant.fl 🔥 always intact trichome heads that contain the highest levels of terpenes and active cannabinoids.
The price has been quite controversial and it's understandable. $120 for a quarter is steep. But this cannabis isn't for everyone. This is for the true purist who takes pride in what they consume. As someone who dreams of being in cannabis cultivation, I think it's well worth the money to pick up something this properly cared for throughout its entire life cycle, right up until I open the jar. And to be able to meet the legends who not only founded the cultivar, but took part in growing it, is such a special experience in its own. No, I won't always spend this much on medicine. I understand why some people think it's ridiculous to pay that and that's why @oneplant.fl along with other dispensaries have various price points depending on strain, although I don't see quality like this often enough in other FL dispos.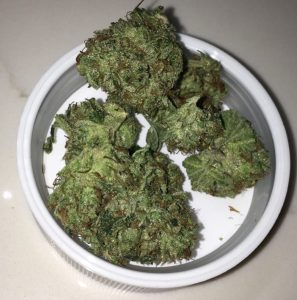 But being someone who has decent knowledge of growing, I can truly appreciate the art and skills it takes to produce cannabis like this, so I'll totally pick some up whenever I can. For anyone who wants an elevated cannabis experience, here it is. Such a potent indica-dominant strain that's hits you almost immediately. So blessed to have met the guys and even get my medicine autographed!!! Amazing buds to compliment an amazing experience. Thank you @oneplant.fl 🙏🏼
THC: 18.97%
#indicadam #southflorida #cannabiscommunity #flmedicalmarijuana #floridamedicalmarijuana #legalcannabis #cannabis #strainreview #floridacannabiscommunity #flmmj #nugshot #medicalmarijuana #floridacannabiscoalition #floridacannabis #thc #mmjpatient #mmj #terps #terpenes #medicate #medicine #oneplant #indica #chemdog #dognotdawg
FL mmj patient
Cannabis advocate cataloging strains available to patients in beautiful Florida
Nothing for sale
18+ page only