Strain Review: Blackwater (SFV OG x Mendo Purps)
Blackwater Strain Review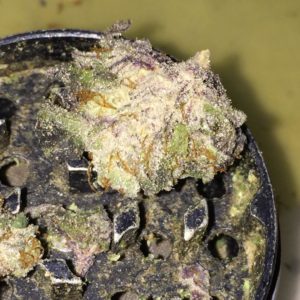 Blackwater (SFV OG X Mendo Purps) 💐⛽️🌲 : really interesting colour play on these buds, deep purple hues contrasting with dark green & light grayish green 😍😍 A lovely smoke with a heavy forest/earthiness flavors, a bit of gas & also some sweet floral undertones. Strong indica effects.
It was my first time getting real Cali grown buds & I must admit it deserved all the hype ! Huge thanks to the Doc crew ❤️
Blackwater budporn. This batch never ceases to amazed me. Every time I pick a new bud in my jar I get a different play of colours. This one is really special, enjoy haha
#dank #fire #ogkush #weed #caliweed #indica #blackwater #kush #thc #indica #purple #420 #mendobreath #terpenes #wedontsmokethesame #hightimes #fleurduseigneur
French cannabis lover, that became hooked when first growing OG & Haze in high school.
Advertisements