Strain Review: Samoa Cookies (GSC X Face Off OG Bx1)
Samoa Cookies Strain Review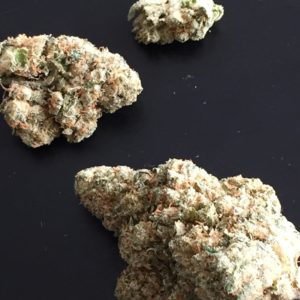 Samoa Cookies (GSC X Face Off OG Bx1)🔥🍋⛽️🍪 Without a doubt, the best batch of cannabis flowers I ever had. The terpiness ohmylorddddd !!!! Straight OG gassy funk with passion fruit/mango kick, all dancing on a sweet musky cookies floor. Every mates I shared it with were saying it's the best tasting weed they had also. THC content must be above 25% territory but i don't have labtest just judging by experienced brain cells lol.
The Face OG BX1 is doing marvelous things on the GSC, bringing in full force the classic OG Kush flavor & looks. Samoa Cookies 4ever ❤️
#samoacookies #dank #fire #ogkush #weed #caliweed #hybrid #girlscoutcookies #kush #thc #420 #hightimes #topshelflife #terpenes #wedontsmokethesame #fleurduseigneur
French cannabis lover, that became hooked when first growing OG & Haze in high school.
Advertisements