Strain Review: Vanilla Berry Pie from One Plant FL
Here's something I've heard wonders about and finally got the privilege of buying a couple weeks ago: The Vanilla Berry Pie strain from @oneplant.fl .🍨🍇🥧
Lineage/Genetics: Magnum Opus 11th Gen. Royal Kush x Cherry Pie Kush x Sunset Sherbet
Original Breeder: Aficionado Seeds
Grower: 3 Boys Farm
Dispensary: One Plant FL
Vanilla Berry Pie Strain Review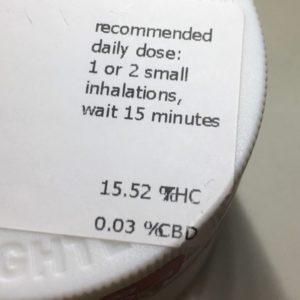 A beautiful kushy, gassy flower with hints of berries and undertones of yummy vanilla sweetness. I'm always so impressed with One Plant's products. What really caught my eye is the insane genetic makeup of this cultivar.
The parents are Magnum Opus 11th gen. Royal Kush x Cherry Pie Kush x Sunset Sherbet. Never had anything in the Magnum Opus family which I'm guessing gives this strain its uniquely tart and musky taste and maybe some pain relieving effect?
Cherry Pie is a great cultivar, and I've been warming up a bit more to the Sherbet since it plays such a big role in the genetics of some of my favorite strains. A great night-night flower to help relive pain and tension while lulling you to sleep. And again, here's a perfect example that potency means nothing without proper cultivation techniques and terpene content.
Less than 16% THC and it has me much more relaxed and medicated than some 20%+ strains from other stores. I definitely need it seeing how I'm now unemployed due to the virus, but the restaurant industry is fickle anyways to say the least.
In my family, when times get rough we tell each other, "It'll all be alright." And now I tell anyone who has read this far the same: "It'll all be alright." Stay safe, stay home if needed, don't listen to nonsense facts, stay up-to-date with the CDC, and above all; care for your fellow human. We're all individuals – Let's not get lost in the madness of it all, no matter what happens. If anybody at all is stuck inside alone and wants to chat cannabis, my DMs are open. ✌🏼
THC: 15.52%
CBD: 0.03%
#indicadam #southflorida #cannabiscommunity #flmedicalmarijuana #floridamedicalmarijuana #legalcannabis #cannabis #strainreview #floridacannabiscommunity #flmmj #nugshot #medicalmarijuana #floridacannabiscoalition #floridacannabis #thc #mmjpatient #mmj #terps #terpenes #medicate #medicine #oneplant #hybrid #indicadominant #vanillaberrypie #flower
FL mmj patient
Cannabis advocate cataloging strains available to patients in beautiful Florida
Nothing for sale
18+ page only
Advertisements