Strain Review: Creme Saverz by Cream Team
CREME SAVERZ strain 🎩🔥🍓
Lineage/Genetics: Creamsicle x Daily Driver
Original Breeder: Cream Team
Brand: Joke's Up
Creme Saverz Strain Review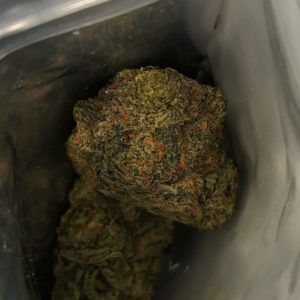 Definitely a 10/10 on this one.
Smell Is on point with the candy.
If you've ever had it with fat dense buds that break down so easily into a fluff – this is that.
Smooth and long smoke that's full of strawberries 🍓 and Cream on each puff.
This is one i would highly recommend.
Creme Saverz 10/10 by Saverz Exotics. Flavor pack prolly my favorite strain from this year. Super creme and strawberry 🍓 flavor soon as you open the bag just like the candy 🍬. Light green nugs covered in a sugar frost.
Smoke is so smooth and flavorful you can't compare it to no other. Really a great strain in my opinion. Strong hitter as well gets you right behind the eyes and relaxes the whole body.
#CremeSaverz #Saverzexotics #zaza #420 #710 #cannabis #runtz #newbatch
Advertisements