Strain Review: Curious Jorge #7 by Phresh Cannabis Cultivation
Life got a little difficult, so I took a couple days off from reviewing. I just wasn't feeling it, and I don't want to do a review I'm not feeling. My readera deserve my true passion.
In accordance with mi pasión, I'm gonna be doing this Curious Jorge from @phresh_cannabis_cultivation. It's probably the most requested strain of the year when it comes to reviews, and I am nothing if not a man of the people. I've seen it at a number of places, but one of the budtenders at @thc.pdx hit me up to tell me about this, so of course I got it from them.
Linegae/Genetics: Banana Kush x Loud Sour
Indica or Sativa: Sativa dominant Hybrid
Original Breeder: Pollen Nation Elite Genetics
Grower: Phresh Cannabis Cultivation
Dispensary: TreeHouse Collective
Curious Jorge #7 Strain Review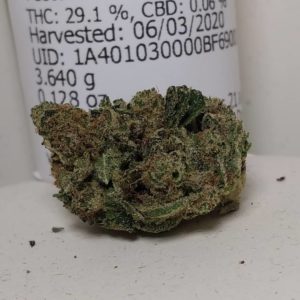 The popularity of this stuff is new, but expect it to fucking boom. Stinks like blueberry muffins and tropical fruit, and has this underlying funk that truly sets it apart.
The shit is powerful, too. Good Lord. First time in a while I've had to take a break to collect myself before managing to function. Just one hit had me disoriented, and my usual dosage had me completely wrecked. Eyes low, giggly as hell. This is a new favorite for me.
My homie @fckingskurped has a major boner for this stuff, and you should check out his review if you're down to get a little NSFW. I think his review may be of a different batch, but this stuff sells fast, so you'll get a different batch than mine when you get some. These reviews are more recommendations than anything. Senses are truly subjective, so you'll probably have a different opinion than me anyway. My job is to tell you what's fire and where to find it, your job is to try it for yourself and form your own opinion. Maybe say something in the comments so the algorithm will show me love.
.
.
.
#thehighestcritic #strainreview #strainreviews #weedreviews #420review #portlandcannabis #OMMP #portlandweedreviews #mmj #cannabiscommunity #oregoncannabiscommunity #portlandcannabiscommunity #oregonweedreviews #Medicate #oregoncannabis #mmjpatient #medicalmarijuana #pnwstoners #pdxcannabiscommunity #pdxcannabis #pdxstoners #cannabisreviews
Advertisements