Strain Review: Dip'N Stix by Weed Bee Rude Not To
'Dip'N Stix' / 🍧🍡
Lineage/Genetics: (Slurricane x Platinum OG)
Original Breeder: Beleaf
Grower: Weed Bee Rude Not To
Terpene profile: Unknown
Dip N' Stix Cannabis Cultivar (Strain) Review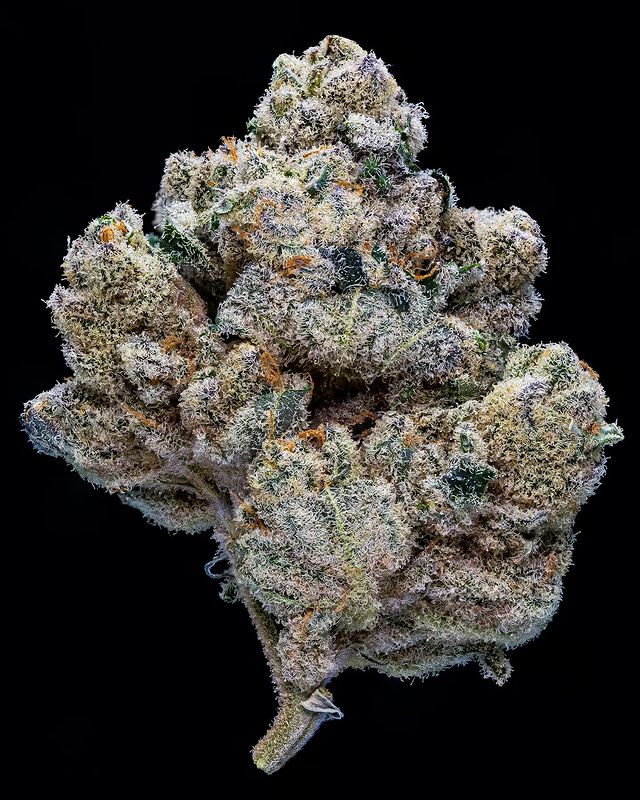 Good evening and a happy Saturday to all you beautiful creatures out there! I hope everyones week has gone well and that you're all staying blessed and baked ✌🏻 Today we have a strain that's as frosty as the Snowman himself – 'Dip'N Stix'. Originally bred by 'Beleaf' and grown by @weed_be_rude_not_to – this Sativa-dominant hybrid flower is a true feast for the eyes when it comes to bag appeal, not to mention a real delight to smoke!
Upon first inspection out of the bag, I was getting a sweet, Earthy musty combination on the nose – this had an overlying strong herbaceous quality to it, nicely accented by hints of citrus and pine. It seemed rather apparent this was largely down to the presence of the Platinum OG genetics behind the cross, giving off those typical deep and dank characteristics one would mostly associate with an OG.
After grinding the highly resinous buds up the general aroma took a slight turn in more of a slightly fruity direction giving off notes of berries and more hints of citrus fruits. After rolling up my joint I found that the dry pull on it had an overall flavour that was very similar to the aroma, however, I also found that I could taste what reminded me of the classic fragrance 'Green Irish Tweed' by Creed… A blend of light herbal notes of pine with a soft, Earthy, grassy undertone.
After sparking up I noticed that, for the most part, the flavour I was getting was built up of that same musty sweetness with the underlying Earthy notes still accompanying it. However this time around I was beginning to pick up on some notes of spice and Grapefruit entering the mix on my palate – leaning more in the direction of the Slurricane traits. As the joint burned on there was eventually a slight hint of diesel that came into play; reintroducing those dank qualities coming from the Platinum OG genetics.
The effects of this strain were pretty quick to come on – not far into my joint I began to feel an upward turn in my general mood and a slightly fuzzy cerebral buzz. This slowly transformed into a much clearer and very defined head high that, at times, had me feeling a bit spaced out. After having finished my joint and gone to sit down, I started to feel a sense of relaxation setting over my body; gradually progressing into a mildly sedating stoned sensation.
I found this to be a great choice for an afternoon to evening smoke – perfect for unwinding from a long day and lifting your spirits up. Getting strains such as this that I haven't tried before is one of the reasons I love doing this work. Thanks to the talented people out there like @weed_be_rude_not_to here, I not only get to experience new strains but get to know the lovely people out there that grow them 🙏🏻 I suggest you go check out their work for yourselves as I can tell they've got great things to come! 👏🏻
🧬 Beleaf 🌱 @weed_be_rude_not_to #dipnstix #weedberudenotto #beleaf #budshots #uktopshelf #nugshots #macrophotography #cannabis #weed #cannabiscommunity #trichomes #420 #cannabisculture #weedstagram420 #cannabisphotography #weedpics #weedporn #premiumflower #nugshot #macroweed #nugmag #nugporn #weedworldmagazine #hightimesmagazine #skunkmagazine #leafly #weedmaps #macrocannabisphotography #thebudstudio
Advertisements