Strain Review: GMO by 710 Labs
GM🧅 (GMO) strain @710labs
Lineage/Genetics: Forum Cut GSC x Chemdawg
Original Breeder: Mamiko Seeds
Grower: 710 Labs
Terpene Profile: Unknown
710 Labs GMO Cannabis Cultivar (Strain) Review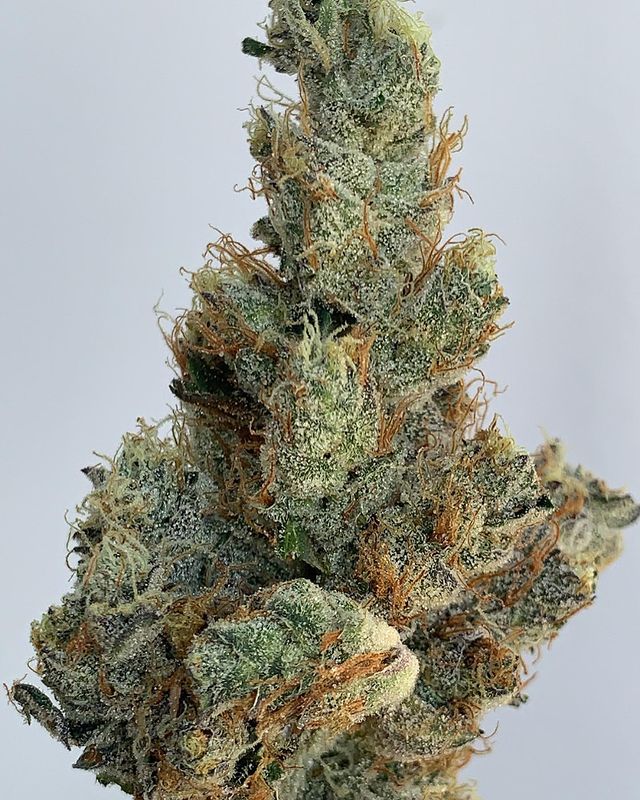 @710labs
NOSE: Pungent hints of a soft sweet skunk & citrus garlic spice👃🏼
DRY PULL: Dried orange & loud skunk with a lingering earthy diesel💨
STRUCTURE: towering structured nugs with plush leave and velvet orange hairs scattered. Sticky glistening trich layer defines random wild colas formed throughout. Spots of purp pop randomly and minor sugar leaf giving off esthetic 🍃
TASTE PROFILE: Fresh garlic floral notes that develops a sweetness before the exhale. Exhale is a soft rubber and complex diesel smoke that dissipates with satisfaction 💨 Garlic Cookies lingers on the breath & resin on the lips.
EFFECTS/DURATION: A soft intro of euphoria that leads to a heavier sedation as you medicate more. Heavy shoulder effect that is felt to the heals🦶 Jelly neck & light head weight. Extremely comforting tucked in position and overly noticeable muscle numbness. Slow motor skills and consistent drowsiness 💤 heavy appetite/dry mouth post peak high. Extended effects 45+min PEAK high ⏰
GRADE: 9/10🏅
WBA ⭐️
I care about what YOU smoke‼️Let me know what your rollin up!!
LOVE
Advertisements