Strain Review: Holy Cow by Jelly Cannabis Co.
Holy Cow (Genetics Unknown) from @jellycannabiscocali @fritz_philly
Lineage/Genetics: Unknown
Original Breeder: Jelly Cannabis Co.
Grower: F.R.I.T.Z.
Holy Cow Strain Review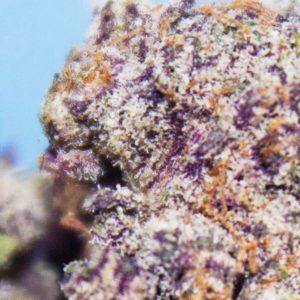 Being from wisconsin and seeing a cow on some zaza packaging really seals the deal for me. I opened up the bag and was immediately disgusted (in a very good way) at this fermented smelling rank gas! It truly smelled like a spoiled cream soda with such a pungent underlying musty funk. The taste was great as well, kind of reminding me of a sweet cream but with a funky twist to it.
The buds were clearly picture perfect as you can see, Jelly did not shortcut any of their trimming/cure or any other processing techniques. The effects on this were pretty heavy, but not debilitating, definitely an all day strain for the experienced smoker. To surmise, I can really honestly only say "Holy Cow!"
#cannabis #cannabiscommunity #nugshot #nugshots #weedporn #holycow #jelly #jellycannabis #BigWhiteAsh