Strain Review: Insane Punch OG from Dr. Greenthumbs
Insane in the 🧠!
Insane Punch OG 📛
Lineage/Genetics: Unknown x Insane OG
Original Breeder: Dr. Greenthumbs
Grower: Dr. Greenthumbs
Dispensary: Dr. Greenthumbs
Insane Punch OG Strain Review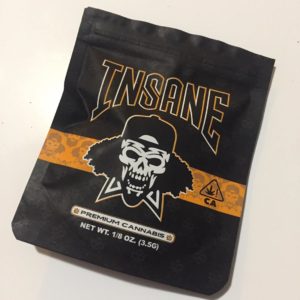 I have to start by saying Im a huge fan of @drgreenthumbs and everything they are doing from the youtube to the flower you a real one @breal 💪🏽
Now lets start the house party. This flower looked marvelous I like the contrast between the greens and dark orange hairs and how it better illuminates the hues of the bud. They had a nice even coat of trichomes wrapped around the nuggets.
The smell from the bag come across as very floral/herbal, the OG in the strain keeps it loud and soon as you put your nose to the bag it comes together very well. I enjoy the aromatic element that comes with most good OGs.
The smoke tasted like nothing less than a cup of minute maid 🍎🍉🍇fruit punch. Damn was it tasty. The first five minutes were the peak of this experience though as it starts to taste a bit like fruit flavored cough syrup 🤒 and I would say about half way through the joint that terpene fades away while the OG steps in. The experience becomes more of a floral OG especially on the exhale💨. It was for sure a unique strain and not something you come across very often on the market.
The high was balanced and mellow not something that knocks you out for the count. A great daytime smoke to enjoy wowing your friends with. 🕶
I look forward to trying more @insane.og products and think this one was a great start.
💀Insane Punch OG gets A 7/10 👍🏼
————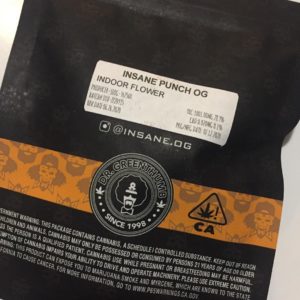 #drgreenthumb #drgreenthumbs #insaneog #cannabis #legalcannabis #medicalcannabis #cannabiscommunity #wellness #thc #420 #fsc420 #quality #californiadreaming #terpenes #trichomes
Advertisements