Strain Review: Jet Lag OG by Cannabiotix
@cannabiotix
Jet Lag OG strain
Lineage/Genetics: Kush mountain X Red Eye OG #23
Original Breeder/Grower: Cannabiotix
Terpene Profile: Unknown
Jet Lag OG Cannabis Cultivar (Strain) Review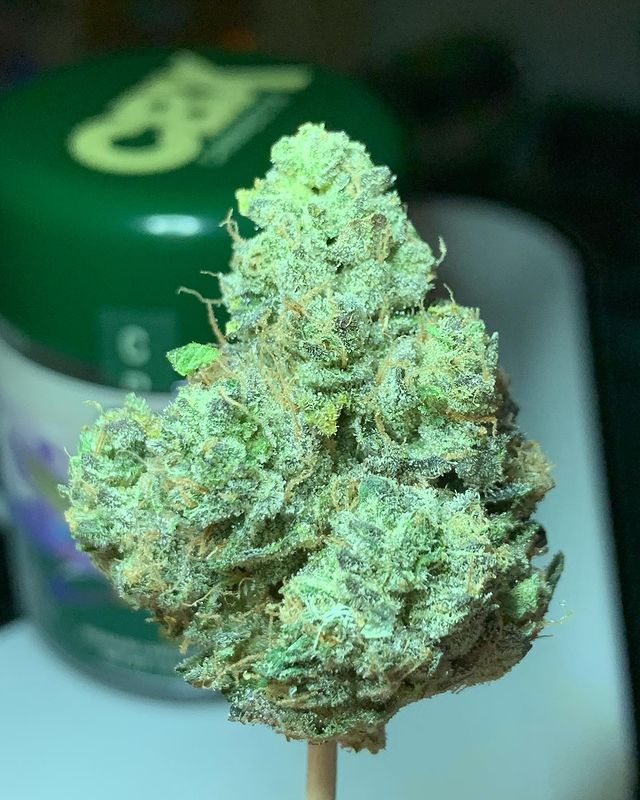 Thc: 34.10%
Cbd: 0.33%
Total cannabinoids: 35.62%
Terpenes: 2.63%
2022 has been great, Happy New Year Eve Fam!
lets wrap it up with another OG review!
This Nov 11st 2022 jar comes with 1 monster 2 med & 2 small nugs, beautiful light & dark green mixed with dark purple tips, covered with shiny frosty trichomes, long light brown pisitil throughout the nugs like most of the classic OG Kush, organic leafy appearance while complete calyxed out. It's extremely sticky, good density but easy to break apart, definitely hand trimmed with love. Cure to perfection as the moisture level is perfect CBX standard.
Aroma wise this Kush mountain cross puts a huge smile on my face! As soon as I pop the jar I was welcomed with tons of classic OG nose🌲 🍋 kush & peppery, few more sniffs I picked up more citrus and floral. After grinding the citrusy fruitiness pine gas earthy peppery aroma become more pronounced, all the goodness from Kush mountain has been carried over and it checks all boxes for OG kush lover like me.
The burn is super slow ash is white, smoke is smooth & potent made me cough like a MF, taste very earthy & citrusy, the spicy pepper taste & lung expansion are no joke. Immediate head change, high is euphoric & super spacey! Lazy eye follows with strong body buzz, after the rush happy thoughts & creativity kicks in. Legit pain relief and it's couch locking 💯 It got me lazy but super chilled. The high lasted a good 2 1/2 hours for me.
Overall I like this strain a lot! It's classic OG aroma beautiful look and promising effect, the high is really enjoyable and it's a heavy hitter, it's a good indica dominant hybrid. I recommend this strain for all OG Kush smokers for nighttime usage.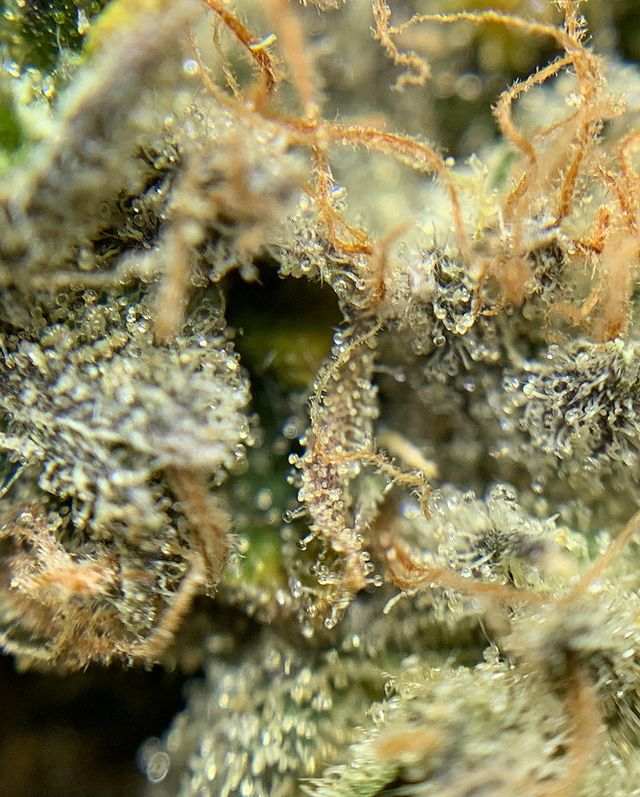 #cbxlife😤 #allweknowisheat🤷🏻‍♂️ #eurphoric #tropicanna #creativity #painrelief #weedporn #420 #californiabag #socalcannbis #sgvweed #sgvcannabis #cannabislife #jetlagog
Advertisements