Strain Review: Mountain Sage by Cannabiotix
@cbx_cannabiotix @cannabiotix
Mountain Sage strain
Lineage/Genetics: Kush Mountain X Lemon Sage Pheno #50
Original Breeder/Grower: Cannabiotix
TerpeneProfile: Unknown
Mountain Sage Cannabis Cultivar (Strain) Review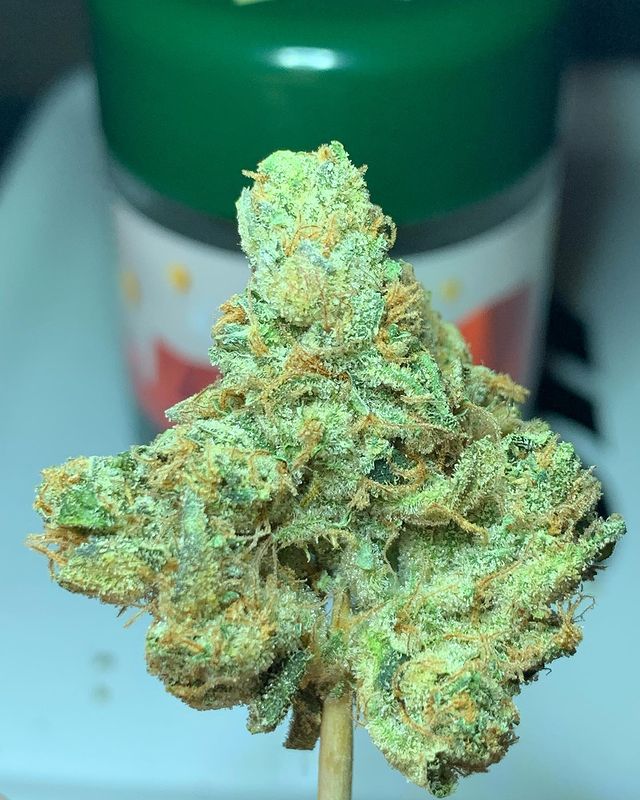 Thc: 32.71%
Cbd: 0.29%
Total cannabinoids: 34.73%
Terpenes: 2.69%
Happy Holidays Fam!
Kush mountain crosses always make me excited. This Sep 29th 2022 jar comes w/ 2 large & 3 medium size nugs, mainly light and dark green. Bushes of amber pistil throughout the bud, organic leafy 👀 medium density, insane trichomes coverage (short gland with big head), it's perfectly intact definitely well trimmed by hand with love! well cured as the moisture level is always up to CBX standard.
Aroma wise it's super pleasant, similar to old school strain like Pineapple Express & trainwreck; first nose I got the good ol pine and lemon, after grinding reveals the 🍊 earthy sage floral⛽️ mint, I feel lemon sage is the dominant in this cross, it's definitely terp rich, and I love this aroma profile! Probably my favorite sativa from CBX.
The burn is slow and the smokes pleasant but it hits hard and I coughed a lil. Fruity lemon & earthy on the inhale and exhale. This one hits super hard and fast, tons pressure in lung & immediate head change that's clear focused & euphoric. It's a sativa leaning but it does help ease the muscle tension. It also made me hungry. I wake and baked a 0.3g bowl by water bong and the high lasted almost 3 hours for me.
Overall this is a great sativa dominant that offers classic old school vibe! Happy & focused high and helps with anxiety. I recommend this strain for OG kush smokers, perfect for anytime of the day usage and perfect for creative projects.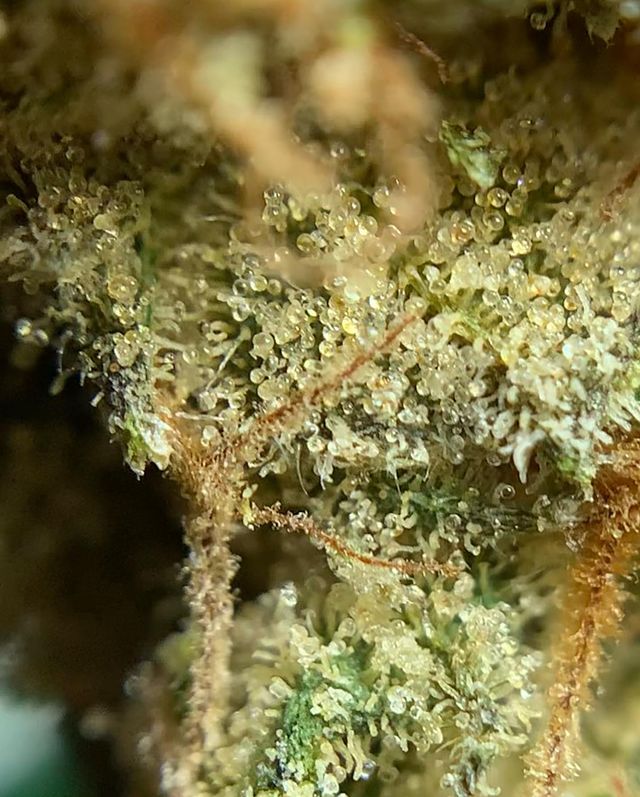 #cbxlife😤 #allweknowisheat🤷🏻‍♂️ #eurphoric #creativity #painrelief #weedporn #420 #californiabag #socalcannbis #sgvweed #sgvcannabis #canabislife #mountainsage
Advertisements