Strain Review: Layer Cake by Rythm
Layer Cake 🍰 by Rythm
Lineage/Genetics: Wedding Cake x GMO x Triangle Kush x Skunk #1
Original Breeder: Swamp Boys Seeds
Grower: Rythm
Rythm Layer Cake Strain Review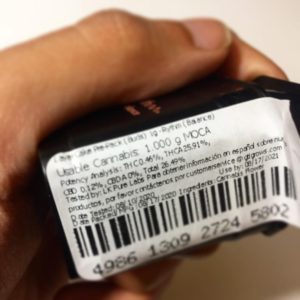 Cannabis Cup hybrid submission.
As soon as I opened the capsule my eyes lit up. Out pours a fluffy nugget that shined like a 🕺🏿disco ball under the light. The trichome stalks stood tall and shined like super stars. The orange hairs stood out like flames were blazing on the surface of the nugget.
I go to take a smell but there was no aroma to the flower. The most you could pick up is mint or 🍃menthol mixed with a generic weed scent which was a let down after seeing such a great bud.
The smoking session begins and but the terpenes never RSVP'd sadly 😪. The flavonoids were absent and all you could pick up again was a slight menthol taste on the exhale. There was a very short period between the pack date and my session with the cannabis. It virtually had no time ⏰ to cure before entering the competition and I think these new companies need start putting more attention to their cure process or else strains will just sit on shelves.
There was an underwhelming effect from the session. I did not receive the sensation I would expect from a professional operation and this was just a poorly finished product. The visuals are amazing don't get me wrong so maybe theres future hopes for this particular genetic 💁🏽‍♂️.
Layer Cake from @rythm_official get a 3/10
————
@gtigrows @hightimesmagazine @cannabis_cup #hightimes #cannabiscup #sativa #indica #cannabis #cannabiscommunity #legalcannabis #medicalcannabis #fsc420 #thc #420 #dispensary #trichomes #illinois
Advertisements