Strain Review: Ice Cream Cake by 9Trees
Strain: Ice Cream Cake
Who: @9trees_
Lineage/Genetics: Wedding Cake x Gelato #33
Original Breeder: Seed Junky Genetics
Grower: 9Trees
9Trees Ice Cream Cake Strain Review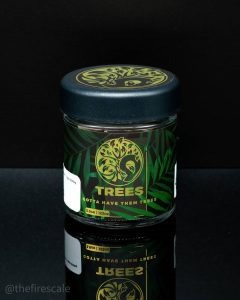 Stats: 26.68% THC .66% CBD
Aroma: Sour Milk, Butane, Sweet Earth.
Structure: Tightly packed, dense. Excellent cure and high frost level.
Palate: Vanilla Milkshake, Dried Apricot, Diesel & Hops finish.
Effect: Medium Strength: Stoney and relaxed. Chill.
Overall: Fresh on the market, @9trees_ is cutting their teeth with this offering of Ice Cream Cake. This is my first go at the strain, but the cross looks promising.
Peeling the seal back on the jar presents a wonderful sour dairy cake aroma amid the musky gelato gas. The background has a hint of potting soil.
Nice cure on these shiny nugs, with eye-catching, vibrant, purple leaves. Tight structure that breaks off into sticky pieces, looks good so far.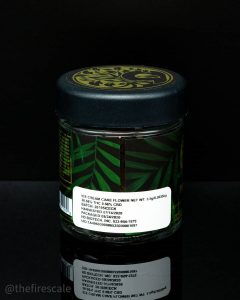 Combusting the herb catches my attention as I exhale. There's a delicate spoiled vanilla milk note, a bit of chewy, dried fruit along some dry, spicy notes of myrcene. I feel a sense of relief, some euphoric head high with a desire to just play some video games.
This is a solid stab for my first impression with this strain and @9trees_ – I'll certainly revisit them in the future if the price is right.
The Fire Scale: 7/10 flame-quin-ji-ongs
🔥🔥🔥🔥🔥🔥🔥
Have you tried Ice Cream Cake before? I know I've seen the strain before from a couple different growers, what did ya think?
#cannaseur #nugshot #thefirescale #wesmokedifferent #cannabiscommunity #stayhigh #weedstagram #hightimes #weedporn #smokeweedeveryday #mmj #thc #weedreview #westcoastweed #cannabisphotography #cannabisconnoisseur #weedsociety #9trees #icecreamcake #gelato #weddingcake #gelato41 #gelato45
Advertisements