Strain Review: Lemon OG Kush from Trulieve
Lemon og kush is one of my favs from @trulieve_fl 🔥 musky with a hint of limonene.
Lineage/Genetics: Lemon Skunk x The OG#18
Original Breeder: DNA Genetics
Grower: TruFlower
Dispensary: Trulieve
Lemon OG Kush (minis) Strain Review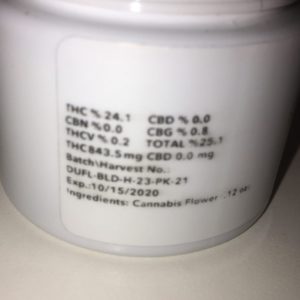 Very relaxing effects. Has a little thcv which can suppress appetite and promote energy so this strain doesn't put you out. Love the percentage on this one especially since they were minis. And even if they weren't minis, $33 is great for such a medicinal strain.
Thc: 24.1%
Taste: 9/10
Effects: 9/10
Nose: 8/10
#indicadam #southflorida #trulieve #cannabiscommunity #flmedicalmarijuana #floridamedicalmarijuana #flcannabiscommunity #legalcannabis #cannabis #420 #710 #strainreview #floridammj #floridacannabiscommunity #flmmj #medicalmarijuana #floridacannabiscoalition #floridacannabisclub #thc #cbd #mmjpatient #mmj #terps #terpenes #medicate #medicine #sativa #indica #hybrid #lemonog
FL mmj patient
Cannabis advocate cataloging strains available to patients in beautiful Florida
Nothing for sale
18+ page only