Strain Review: Shrieker by Rythm
This shrieker from @rise.cannabis is incredible.
Lineage: Miami Haze x The Cube
Original Breeder: Exotic Genetix
Grower: Rythm
Dispensary: Rise Cannabis
Shrieker Strain Review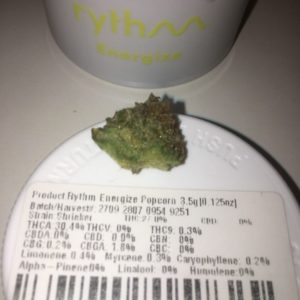 Amazing percentages. Amazing smell. Amazing sativa effects that don't make me anxious like other sativas. I could look at it alllll day. And for the price…. amazing🔥 @rise.cannabis is really becoming one of my favs and I'm so glad they opened a WPB location near me. Haven't been disappointed by them yet!
Thc: 27%
Taste: 9/10
Effects: 10/10
Nose: 9/10
#indicadam #southflorida #risedispensary #cannabiscommunity #flmedicalmarijuana #floridamedicalmarijuana #flcannabiscommunity #legalcannabis #cannabis #420 #710 #strainreview #floridammj #floridacannabiscommunity #flmmj #medicalmarijuana #floridacannabiscoalition #floridacannabisclub #thc #cbd #mmjpatient #mmj #terps #terpenes #medicate #medicine #sativa #shrieker
FL mmj patient
Cannabis advocate cataloging strains available to patients in beautiful Florida
Nothing for sale
18+ page only