Strain Review: Magic City Mango by binske
Strain: Magic City Mango
Lineage: Platinum Cookies X G.D.P. X Blue Power X Gelatti
Breeder: binske @binske
Cultivator/Distribution: binske @binske
Terpene Profile: Unknown
Dispensary: Lytt @lytt_ca
Magic City Mango Cannabis Cultivar (Strain) Review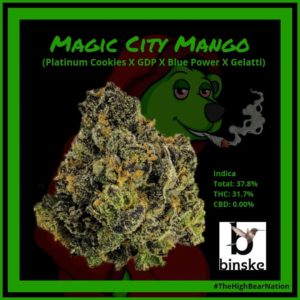 Type: Indica Dominant Hybrid
Cannabinoids: Total: 37.8% THC: 31.7% CBD: 0.0%
Harvest/Package Date: 3/9/22
Look: 6 nice chunky medium sized nugs and 3 lil popcorn nugs filled this 1/8th. Very dense tight bud structure with some bright greens that really pop against the rich dark purples. Nice even coverage of some trichomes with orange pistillates weaving all throughout. The buds were cured nicely, good snap off the stem with perfect moisture content so the herb didn't become dust when ground up.
Scent: When opening the jar you're hit with a slightly tangy sweet musk with hint of pepper. When cracking into the nug it released a strong lemony pinesol scent with some tart berry notes, somewhere around an unripe raspberry or cranberry and the gassy musk is also amplified as you really start to break it down.
Flavor: Very earthy, gassy, musky and smooth. Kind of get a burnt rubber that turns into a sweet fruity and slightly pungent almost skunky taste that lingers after the exhale.
Effects: I would definitely consider this a daytime Indica, maybe not a wake and bake but a nice midday "I need a stress relief" smoke. It has a nice body relaxing and pain relieving effect that won't leave you couch locked. Mellow head high, very happy and chill. Can feel some pressure behind the eyes and my eyelids feel a little heavy. Also had an increase in appetite after smoking this one so be sure to have some munchies on hand.
.
.
.
.
.
𝔸𝕝𝕝 𝕡𝕣𝕠𝕕𝕦𝕔𝕥𝕤 𝕡𝕠𝕤𝕥𝕖𝕕 𝕨𝕖𝕣𝕖 𝕠𝕓𝕥𝕒𝕚𝕟𝕖𝕕 𝕗𝕣𝕠𝕞 𝕒 𝕃𝔼𝔾𝔸𝕃/𝕃𝕀ℂ𝔼ℕ𝕊𝔼𝔻 ℂ𝔸𝕃𝕀𝔽𝕆ℝℕ𝕀𝔸 𝔻𝕀𝕊𝕋ℝ𝕀𝔹𝕌𝕋𝕆ℝ 𝕒𝕟𝕕 𝕒𝕣𝕖 𝕤𝕙𝕒𝕣𝕖𝕕 𝕗𝕠𝕣 𝔼𝔻𝕌ℂ𝔸𝕋𝕀𝕆ℕ𝔸𝕃 𝕒𝕟𝕕 𝔻𝕆ℂ𝕌𝕄𝔼ℕ𝕋𝔸𝕋𝕀𝕆ℕ 𝕡𝕦𝕣𝕡𝕠𝕤𝕖𝕤 𝕠𝕟𝕝𝕪. 𝔹𝕖 𝕤𝕦𝕣𝕖 𝕥𝕠 𝕗𝕠𝕝𝕝𝕠𝕨 @NorCalCannaBear 𝕗𝕠𝕣 𝕞𝕠𝕣𝕖!
.
.
.
.
.
#NorCal #CannaBear #TheHighBearNation #CannabisCommunity #CannabisCulture #CannabisReview #WeedReview #TheSmokersClub #420 #420Daily #420Community #PremiumCannabis #LuxuryCannabis #CannabisIndustry #CannabisPics #WeedPics #PotPics #PuffPuffPass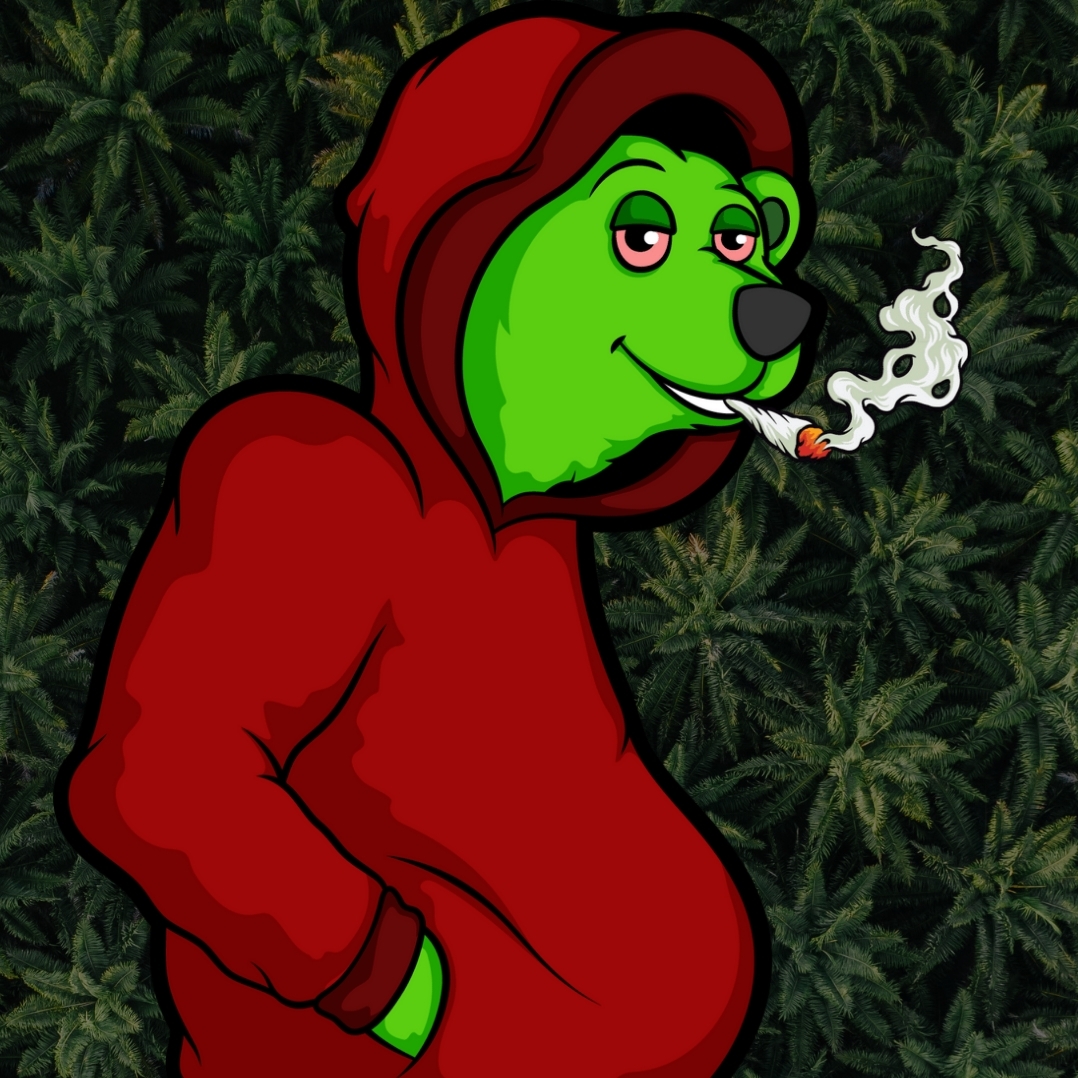 14+ year long Med/Rec Cannabis user from the Bay Area, California. Providing my honest opinion of cannabis products ranging from economical to top shelf. Follow me on Instagram @norcalcannabear
Advertisements