Strain Review: Styrofoam Cup from Lytt
Strain: Styrofoam Cup
Lineage: Sunset Sherbet X GMO
Genetic Type: Indica
Cannabinoids: Total: 37.72% THC: 36.29% CBD: 0.2%
Breeder: Cannarado Genetics @reallycannarado
Harvest/Package Date: Cultivated: 11/02/21 Packed: 3/04/22
Cultivator/Distribution: Team Elite Genetics @teamelitegenetics
Dispensary: Lytt @lytt_ca
Styrofoam Cup Cannabis Cultivar (Strain) Review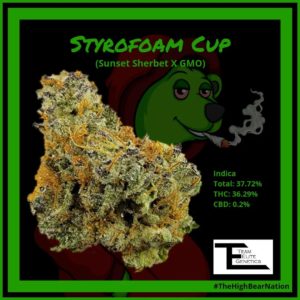 Special Note: I wanna give a shoutout to @cali_bud_reviews for turning me onto TEG. I don't give out ratings or rankings, I just give my personal opinion about a particular product. With that said, Styrofoam Cup by @teamelitegenetics is my new favorite, #1, top dawg, A+, 5 stars strain. I haven't had an Indica like this since I was introduced to Pre '98 Bubba Kush which was my favorite up until I lit that first bowl of Styrofoam Cup 🥤
Look: 1 big nug, 2 medium nugs, 3 average popcorn nugs and 2 lil nugglets filled this 1/8th. Some of the most beautiful nugs I've seen in a long time. Bright greens set against deep purples making the long rich orange pistillates really standout as the weave themselves wildly throughout the nugs. Nice thick coating of blonde trichomes makes this bud super sticky to the touch and glisten in the sun like a stripper on her lunch break.
Scent: The name Styrofoam Cup suits this bud. It absolutely reminds me of the inside one of those big plastic bags full of new styrofoam cups that you would see at a BBQ. Get a strong pungent sweet musky gas with a sort of chemically clean/freshness, with a pine lemon undertone
Flavor: Strong musky, fresh soil, gassy taste that you expect from a true Indica. Very slightly black pepper notes, mostly hit with an enjoyable funky musk.
Effects: This is the quintessential example of what I look for in an Indica. Immediately hit with heavy eyes and full body relaxation/sedation. I could literally track the effects traveling through my body as it slowly made my shoulders and arms heavier, then the soothing pain relief in the lower back and muscle soreness in the legs dramatically decreased. As an avid Indica smoker I have a bit of a tolerance for the heavier flowers and this one absolutely kicked my butt the first few bowls. Had me very sleepy and and couch locked with some mild munchies.
𝔸𝕝𝕝 𝕡𝕣𝕠𝕕𝕦𝕔𝕥𝕤 𝕡𝕠𝕤𝕥𝕖𝕕 𝕨𝕖𝕣𝕖 𝕠𝕓𝕥𝕒𝕚𝕟𝕖𝕕 𝕗𝕣𝕠𝕞 𝕒 𝕃𝔼𝔾𝔸𝕃/𝕃𝕀ℂ𝔼ℕ𝕊𝔼𝔻 ℂ𝔸𝕃𝕀𝔽𝕆ℝℕ𝕀𝔸 𝔻𝕀𝕊𝕋ℝ𝕀𝔹𝕌𝕋𝕆ℝ 𝕒𝕟𝕕 𝕒𝕣𝕖 𝕤𝕙𝕒𝕣𝕖𝕕 𝕗𝕠𝕣 𝔼𝔻𝕌ℂ𝔸𝕋𝕀𝕆ℕ𝔸𝕃 𝕒𝕟𝕕 𝔻𝕆ℂ𝕌𝕄𝔼ℕ𝕋𝔸𝕋𝕀𝕆ℕ 𝕡𝕦𝕣𝕡𝕠𝕤𝕖𝕤 𝕠𝕟𝕝𝕪. 𝔹𝕖 𝕤𝕦𝕣𝕖 𝕥𝕠 𝕗𝕠𝕝𝕝𝕠𝕨 @NorCalCannaBear 𝕗𝕠𝕣 𝕞𝕠𝕣𝕖!
.
.
#NorCal #CannaBear #TheHighBearNation #CannabisCommunity #CannabisCulture #CannabisReview #WeedReview #TheSmokersClub #420 #420Daily #420Community #PremiumCannabis #LuxuryCannabis #CannabisIndustry #CannabisPics #WeedPics #PotPics #PuffPuffPass #California #CaliforniaDispensary #BayArea #BayAreaCannabis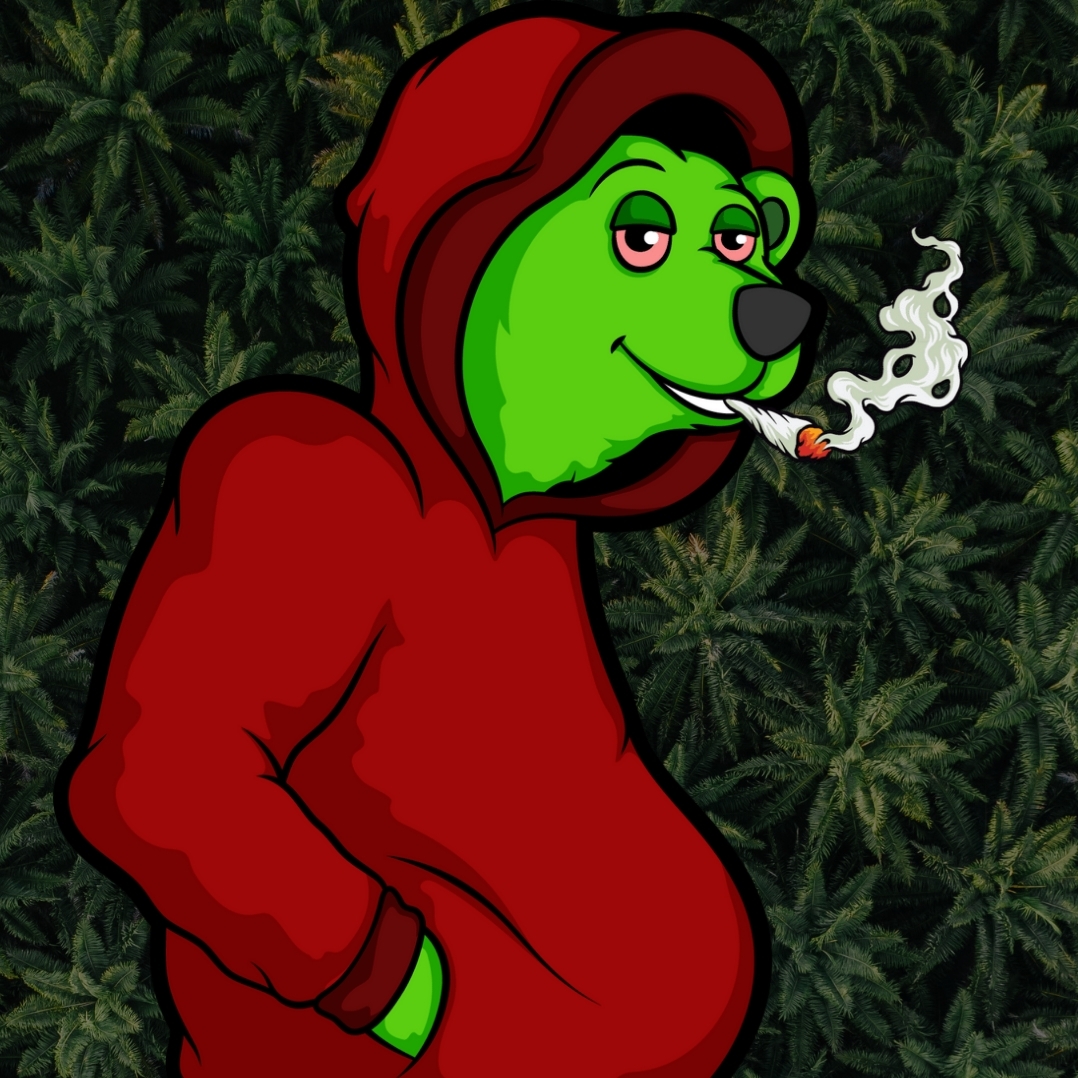 14+ year long Med/Rec Cannabis user from the Bay Area, California. Providing my honest opinion of cannabis products ranging from economical to top shelf. Follow me on Instagram @norcalcannabear
Advertisements