Strain Review: Nova Cane from Lytt
Strain: Nova Cane
Lineage/Genetics: Squirt X Kush X Grandmas Cookies
Breeder: Team Elite Genetics@teamelitegenetics
Cultivator/Distribution: Team Elite Genetics@teamelitegenetics
Terpene Profile: Unknown
Dispensary: Lytt @lytt_ca
Nova Cane Cannabis Cultivar (Strain) Review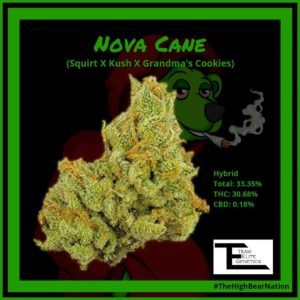 Type: Hybrid
Harvest/Package Date: Cultivated 1/3/22 Packed: 2/4/22
Cannabinoids: Total: 33.35% THC: 30.68% CBD: 0.18%
Look: 1 big nug, 3 medium sized nugs and 5 small nugs. Super vibrant bright green nugs absolutely blanketed in yellow-blonde trichomes that almost make the buds appear neon. Tons of bright orange untamed pistillates wildly waving all throughout like Chucky's hair.
Scent: Very tangy/sour gassy scent immediately released as soon as I cracked the jar. Only gets stronger and more pingent as you break into the nugs releasing a strong lemon and pine aroma. Very reminiscent of pinesol but with less of a chemical smell. Getting a lot of fuel and sour citrus, almost stings the nose on a deep inhale.
Flavor: Definitely get a musky citrus when smoked. Can't really find the "blue raspberry sour gummies" but there is definitely a sugary sweetness and a sour citrus flavor. Bit of a funky pungent undertone with hints of floral/herbal notes
Effects: Nice euphoric head high, has me feeling very happy, uplifted and motivated to work on a project. Some good mild pain relief and a subtle body high. Definitely hit me more in the head leaving me feeling "stoned" but not stuck, very creative headspace. I really enjoyed this as my midday mellow out. Helped to ease the stresses of the day and sort of energized me to push through the rest of the day.
𝔸𝕝𝕝 𝕡𝕣𝕠𝕕𝕦𝕔𝕥𝕤 𝕡𝕠𝕤𝕥𝕖𝕕 𝕨𝕖𝕣𝕖 𝕠𝕓𝕥𝕒𝕚𝕟𝕖𝕕 𝕗𝕣𝕠𝕞 𝕒 𝕃𝔼𝔾𝔸𝕃/𝕃𝕀ℂ𝔼ℕ𝕊𝔼𝔻 ℂ𝔸𝕃𝕀𝔽𝕆ℝℕ𝕀𝔸 𝔻𝕀𝕊𝕋ℝ𝕀𝔹𝕌𝕋𝕆ℝ 𝕒𝕟𝕕 𝕒𝕣𝕖 𝕤𝕙𝕒𝕣𝕖𝕕 𝕗𝕠𝕣 𝔼𝔻𝕌ℂ𝔸𝕋𝕀𝕆ℕ𝔸𝕃 𝕒𝕟𝕕 𝔻𝕆ℂ𝕌𝕄𝔼ℕ𝕋𝔸𝕋𝕀𝕆ℕ 𝕡𝕦𝕣𝕡𝕠𝕤𝕖𝕤 𝕠𝕟𝕝𝕪. 𝔹𝕖 𝕤𝕦𝕣𝕖 𝕥𝕠 𝕗𝕠𝕝𝕝𝕠𝕨 @NorCalCannaBear 𝕗𝕠𝕣 𝕞𝕠𝕣𝕖!
.
.
.
.
.
#NorCal #CannaBear #TheHighBearNation #CannabisCommunity #CannabisCulture #CannabisReview #WeedReview #TheSmokersClub #420 #420Daily #420Community #PremiumCannabis #LuxuryCannabis #CannabisIndustry #CannabisPics #WeedPics #PotPics #PuffPuffPass #California #CaliforniaDispensary #BayArea #BayAreaCannabis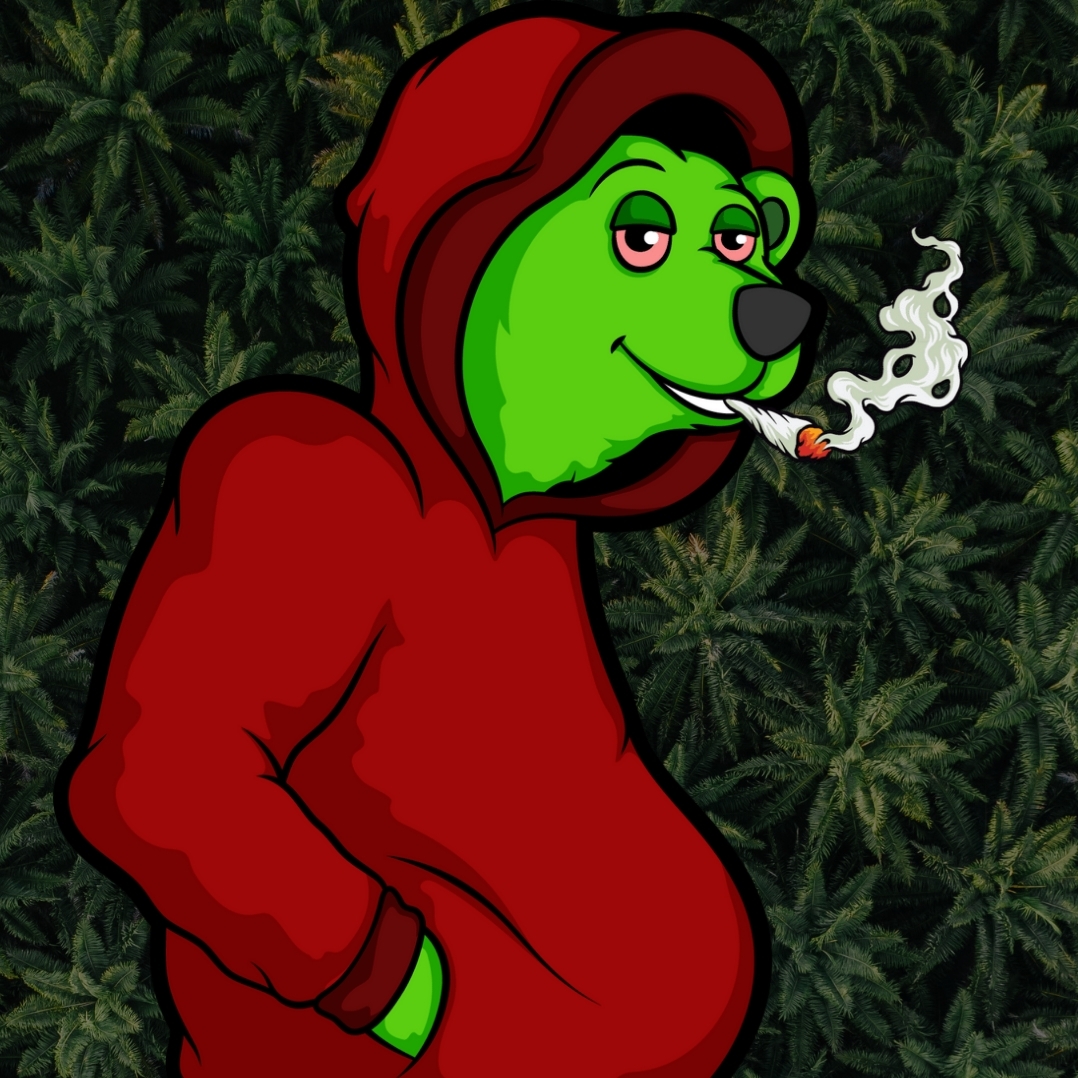 14+ year long Med/Rec Cannabis user from the Bay Area, California. Providing my honest opinion of cannabis products ranging from economical to top shelf. Follow me on Instagram @norcalcannabear
Advertisements