Strain Review: Mega Power Plant by Spliff Seeds
Mega Power Plant ❤
Lineage/Genetics: (Northern Lights x OG Kush) x Power Plant
Original Breeder: Spliff Seeds
Mega Power Plant Strain Review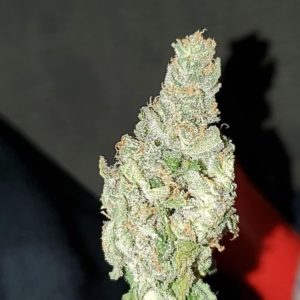 THC 21.6%
Alert awake.
Great morning strain.
I combined with coffe and im so ready for work.
Mind is clear ready and functional.
My body doesnt feel heavy.
I feel a bit pumped up too (listening to Rizha's new album also motivates a bit at least for me – Scarlett) a very functional high makes you wanna do a bunch of stuff to be productive.
Great for studying because i feel focus and capable.
I started smoking with hempwick and i can appreciate the taste of weed so mich more.
In the pipe it feels intense toung down your throat and pleasantly smooth when you blow it out.
#weedgirls #weed #smokeweedeveryday #weedporn #weedmemes #smoke #girlswhosmoke #smokingfetish #420 #kush #weedblog #weedreview #stoners #stonernation #smoking #weedlife
#cannabiscommunity #cannabis #cannabisculture #cannabis #marijuana
Advertisements