Strain Review: Ms Laura Charles by Ball Family Farms
🥀Ms LAURA CHARLES🥀
A STUNNING strain that takes after a FAMOUS character in the movie THE LAST DRAGON 🐉
Lineage/Genetics: Unknown
Original Breeder: Unknown
Grower: Ball Family Farms
Terpene Profile: Unknown
Ms. Laura Charles Cannabis Cultivar (Strain) Review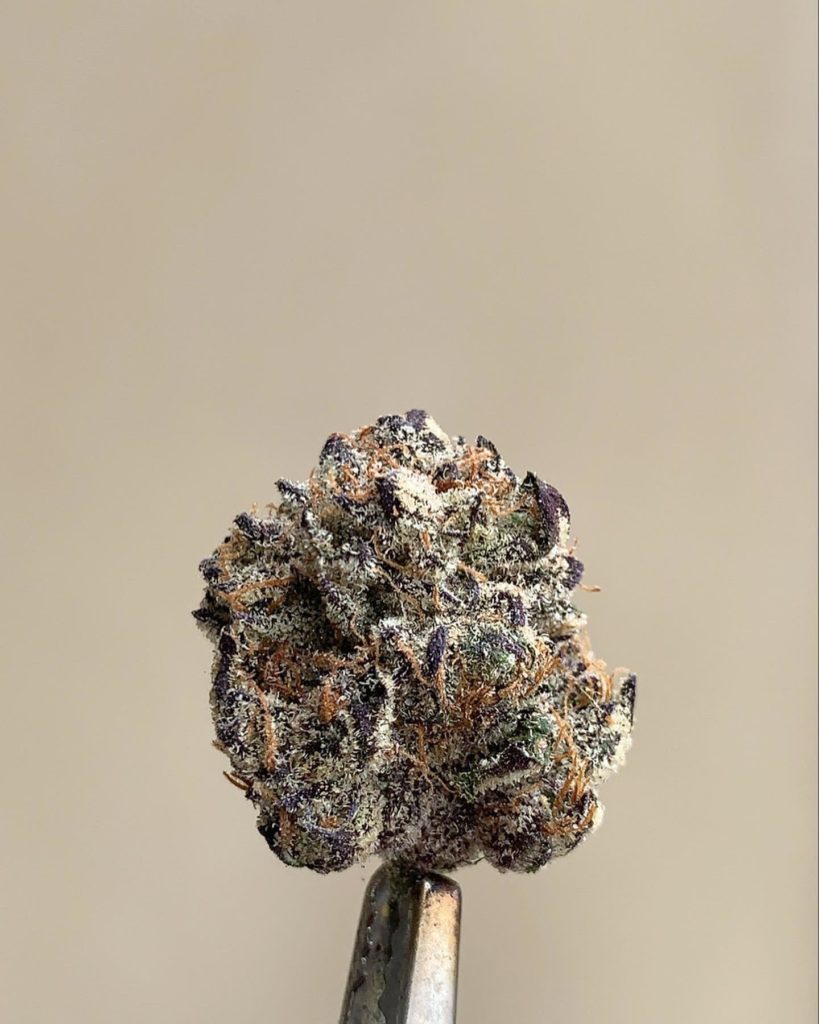 This jar brought to you by @ballfamilyfarms_backup ⛽️
Coming from @mankind_sandiego !!
A HYBRID strain that smokes like KUSH upfront and finishes almost like CHEMDAWG. I'm unsure of the exact crossing 🌿
NOSE: FLORAL GAS 🌸
STRUCTURE: SILKY SMOOTH leaves lined with BEAUTIFUL trichomes that give this strain its ELEGANCE ❇️ Its orange hairs compliment the PURPLE & GREEN silky leaves 🍁
DRY PULL:Creamy GAS with light hints of FLORAL notes🌺
EFFECTS/DURATION: Blended HEAD & BODY leaning more towards a body RELAXATION in my opinion. It's SMOOTH smoke added to its HIGH giving the experience a more CHILL vibe 〰️ 35+ ⏰ before I rolled up another one ‼️
TASTE PROFILE: SWEET terpz upfront almost MILKY🥛 EXHALING a calm BITE to level off the sweet terpz. Leaves FLORAL resin on the lips. Overall, light in taste profile but still gets its point across🌱
GRADE: 7.5/10🏅
This GROUP has 2 other big strains that follow this VIBE:
DANNY LARUSO 🔥
BRUCE LEROY🔥
I LOVE their idea & take on THE LAST DRAGON correlating these strains. It's OBVIOUS they know what their doing. Count me in on the BRUCE LEROY next… 🤜
I CARE about what YOU smoke!! Let me know what your smoking!! 💨
LOVE
.
.
.
.
.
.
.
.
#craftweedblog #weedblog #weedblogger #Southerncalifirnia #Sandiego #sativa #hybrid #indica #highsociety #joints #blunt #rollup #prettynugs #flower #concentrate #dabber #dabrig #craftweedlover #craftmaryjane #420 #connoisseur #fireflower #greenindustry #ballfamilyfarms
Advertisements