Strain Review: Nuken x Lemon Thai
Down to the last nug (on a @restashjar lid) of one my most recent discovery the Nuken X Lemon Thai bred & grown by some good friend from 🇨🇦.
Nuken X Lemon Thai Strain Review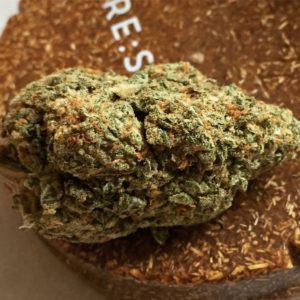 The terps are really special on this one, I get something like sweet onion & sour cream funk (somewhat skunky) with roses notes accentuated by a muted citus & berries mix. Yes it's that special. 😜😁 The high is also quite unique, a good sativa dominant hybrid, cerebral & thoughts provoking, also brilliant in social settings as it has good euphoria & gets you talkative.
I can understand the hype/popularity surrounding this cut in Canada. Love me some Nuken !
#nukenlemonthai #nuken #canadaweed #cannabiscommunity #thc #420 #terpenes #stoner #weedporn #skunk #hightimes #cannabisreviews #restash
French cannabis lover, that became hooked when first growing OG & Haze in high school.
Advertisements