Strain Review: Super Silver Hashplant (Super Silver Haze x 88G13HP) by Bodhi Seeds
Super Silver Hashplant (Super Silver Haze X 88G13HP (aka MR Nice)) by @bodhiseeds. Fully organic & sustainable grown to perfection by a good a friend from UK.
Super Silver Hashplant Strain Review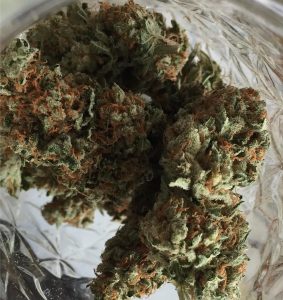 Wow it's been a long time since I've come across some good ole authentic haze cut ! This is not your typical watered down amnesia cut, fuck those european commercial breeders killing the true haze spirit. Here we have a beautiful example of that mesmerizing intoxicating citrusy/incense/spices/orange blossom funk that SSH is known for ❤️ Shit is LOUD ! Louder than your best hybrid exotic from Cali lol. Those aromas are so addictive & rank SSH as a true classic that stood the test of time IMO ☺️ Super Silver 4 ever ❤️ Thank you Bodhi for all your amazing work
#haze #weedporn #bodhiseeds #supersilverhashplant #supersilverhaze #sativa #420 #cannabisculture #cannabiscommunity #hightimes #wedontsmokethesame
French cannabis lover, that became hooked when first growing OG & Haze in high school.
Advertisements