Strain Review: Old Fashion #5 by Vitalnabis
The Old Fashion #5 strain 💙
Lineage/Genetics: Unknown
Original Breeder: Unknown
Grower: Vitalnabis
Old Fashion #5 Strain Review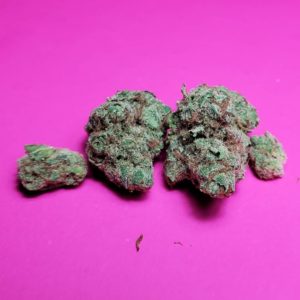 THC 22.45%
This is a nice indica dominant strain.
Not sedating and highly relaxing. Most of my body pain is gone and my anxiety is basically gone. I would definitely recommend this for body pain and for anxiety or recreationally since it is a very nice productive high.
If you are horny, it will amplify the need lol.
Any strain get you guys a lil horny?
.
.
.
.
.
.
.
.
#dispensary
#weedblog
#cannabiscommunity
#cannabispr
#headintheclouds
#weedgirls
#ganjagal
#weedblog
#weedblogger
#stonergirl
#weedreview
#cannabisreview
Advertisements